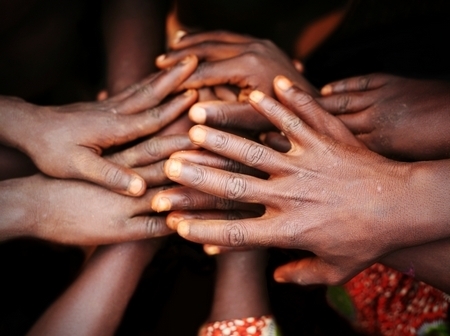 A space to connect and share knowledge, views and experiences, strengthening the call for global justice of the international alliance of Catholic development agencies.
In a world full of poverty and injustice, but also of hope and people ready to change, as Catholic development agencies we need to amplify the voices of the world's poorest and most vulnerable communities, including through our online communication. That's why we have upgraded, using the latest internet technologies, our online space to discuss key development issues, analyze policies and share solutions which germinate in our network of 16 Catholic development agencies from Europe and North America which work in over 120 countries and territories worldwide. (For an overview, have a look at a new map and list of countries on our pages).
Views
As an advocacy network, the opinions and perspectives of our network's protagonists are central to our work and this is reflected on our new website. Representatives of Southern partner organisations, our member organisations and the CIDSE international secretariat in Brussels will regularly share their views on key problems on the ground, as well as on latest developments in national, EU and international policy-making.
Resources
Our policy papers, recommendations and statements are widely appreciated among policy- and decision makers and development practitioners alike. We have decided to make them, and other materials more accessible in our new resources section, while a rotating book shelf will display relevant resources on every page. Papers by individual member organisations and joint CIDSE publications on priority issues like finance, climate, food or business and human rights, will appear side by side.
Each visit to cidse.org will therefore offer different flavours of the rich variety of knowledge and experiences available in our network. On most pages you will find tags, which give you easy access to further content on the topic you were reading about.
Connect
While browsing, we encourage you to share what you find of interest with a simple click on the social media buttons available on each page. As CIDSE launches its new site, we also open up shop on Facebook, connecting with members and partners also on this fast growing social media tool. CIDSE is also present in other online communities, such as Twitter (for our latest sms-length updates), Youtube (videos) and Flickr (photos). These social media tools are interconnected and linked with our website to make sure the efforts across our network to eradicate poverty and fight for global justice reach even further.
Languages
The website's main content is in English only, but we have decided to take a more flexible approach to languages welcoming content in all CIDSE languages (Dutch, English, French, German, Italian, Portuguese and Spanish). Clicking on the language tags at the top of your screen you can access an overview of pages and resources available in these languages.
Making use of the latest internet technologies to support our struggle for a more just world may be just a tiny step in the joint journey of Catholic development agencies (which first joined hands in CIDSE in 1967), but it is a significant one nevertheless. Because the daily struggles, as well as the inspiring stories of hope from the poorest and most vulnerable communities in Africa, Asia and Latin America, deserve to be read, heard, viewed, shared, liked, tweeted…
Enjoy browsing around our new website and feel free to share any comments or suggestions via scholtalbers(at)cidse.org!
Share this content on social media