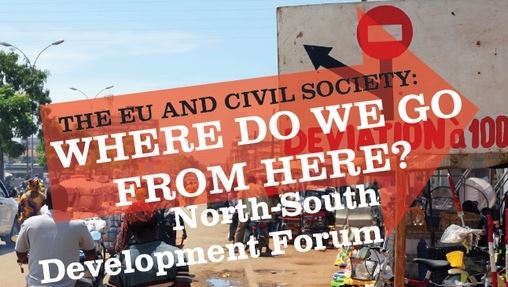 Highlights from the public panel debate at the 2012 CIDSE North-South Development Forum (7-8 May) and views from forum participants on the (future of) relations between the EU and civil society in development. Where do we go from here?
To conclude the two-day CIDSE forum, over 150 people joined a public debate about the changing political and institutional context of EU development cooperation and how this impacts the relationship between the EU and CSOs. View the video below with main highlights from the debate.
Panelists:
– Safia Abdi Dima, Programme Officer, Cordaid Kenya
– Chris Bain, CIDSE President/CAFOD Director
– Thijs Berman, Member of the European Parliament
– Kristian Schmidt, Director of Human and Society Development, Development and Cooperation Directorate General – EuropeAid, European Commission
Watch also video comments below by René Grotenhuis (Director Cordaid, the Netherlands), Norayda Ponce Sosa (EU Funding Officer CONGCOOP, Guatemala), Abdul Hamid (Head of Organisational Development and Education, Concern Universal-Bangladesh) and George Osei-Bimpeh (Country Director SEND-Ghana).