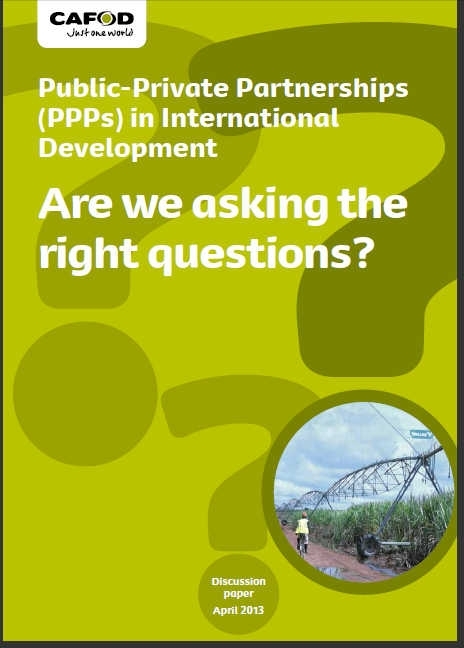 Are we asking the right questions? – Public-Private Partnerships (PPPs) in International Development, a CAFOD discussion paper, April 2013
UK aid uses public-private partnerships (PPPs) as one way of delivering its poverty reduction aims in developing and transition countries. These partnerships allow the private sector actor to make a profit, and in some cases the donor government also intends to make a profit from this method of delivering aid. This paper looks at some of the arguments for and against the use of PPPs in international development.
Contact person: Beck Wallace, Lead Analyst on Extractive Industries and Corruption, CAFOD, bwallace(at)cafod.org.uk. For more CAFOD-publications on private-sector-led development work, see their publications list.
CAFOD is CIDSE's member in England and Wales