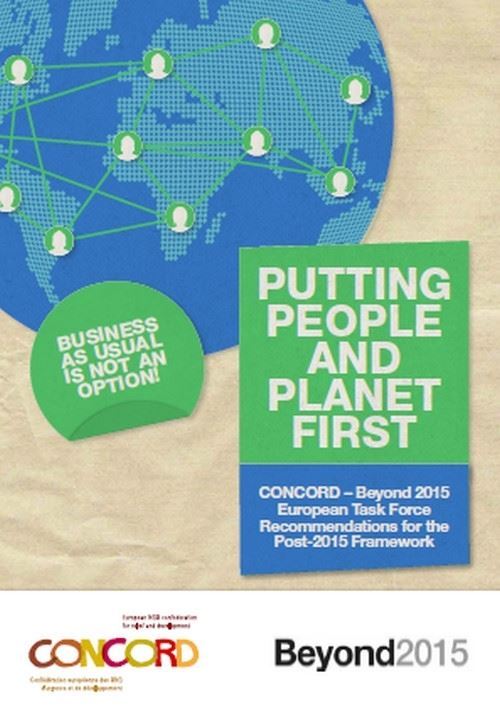 Putting people and planet first: Concord – Beyond 2015 European Task Force Recommendations for the Post-2015 Framework, May 2013
The CONCORD-Beyond 2015 European Task Force (ETF) believes that the post-2015 framework needs to take into consideration global changes that have arisen since the Millennium Development Goals (MDGs) were designed at the turn of the century. However, it must be built, this time, on an analysis of the root causes of the new and remaining challenges and a projection of how these will affect the planet and its people over the next generation, or 20 years. We urge world leaders to come together to design a single, integrated and comprehensive post-2015 framework, based on the three dimensions of sustainable development and just governance and building on the synergies between all four areas.
Contact: Jean Saldanha
CIDSE is a member of the Beyond 2015 European Task Force Steering Group.
CONCORD organised an event to publish the report, which CIDSE, as well as European Commissioner for Development Andris Piebalgs and European Commissioner for the Enivironment Janez Potočnik attended.
EN-Putting people and planet first: Concord – Beyond 2015 ETF Recommendations for the Post-2015 Framework