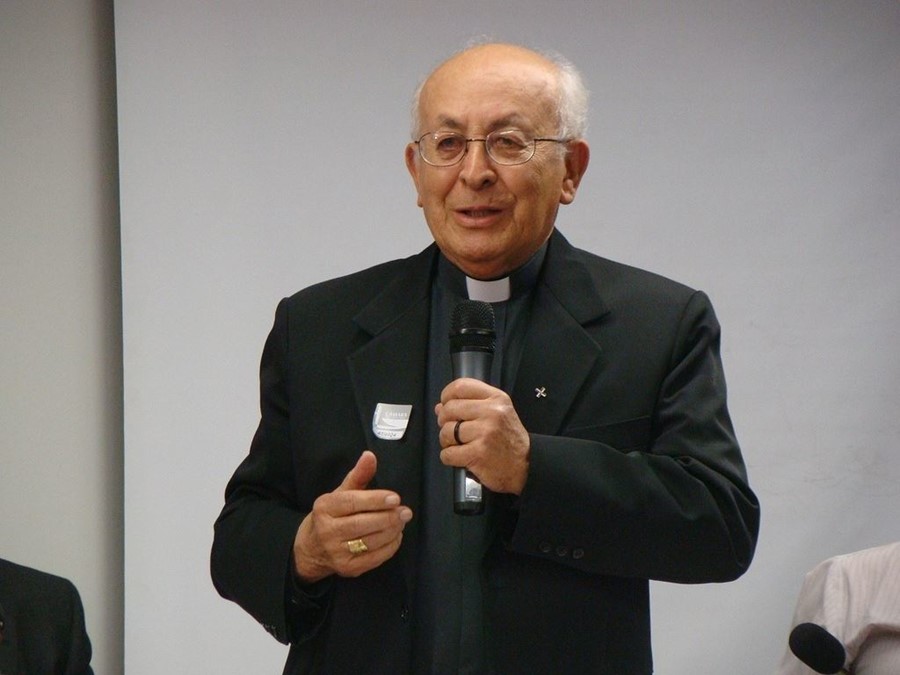 "As Jesus Christ said, you cannot serve two masters at the same time. One must choose between the logic of the market and the logic of the social. The constant expansion of agri-business is brutal; it tries to take over a growing part of the Amazon. Family farming is losing out. The government wants to avoid the structural change promoted by the MST. The conciliatory attitude of Lula is a camouflage for his choice in favour of the market, at the cost of the social." – Bishop Tomas Balduino
Today, CIDSE grieves for the loss of Bishop Balduino, an inspiring figure in the struggle for social justice in Brazil. The Comissão Pastoral da Terra (CPT) that he co-founded in 1975 helps peasants defend their land rights. At the time, Dom Tomás was Bishop of the diocese of Goiás, a fertile region of Brazil where the environment is under threat. The CPT is an official pastoral commission of the Conference of Catholic Bishops of Brazil and has as its mandate to defend access to land and protect all life on it; defend access to clean water; and to defend human rights. It does this by advocating for food sovereignty and advocating for legislation to support the peasants and small farmers in Brazil and engages in legal battles for rural victims of human rights violations, perpetrated usually by large land-owners involved in industrial agriculture. Further, it acts as part of a broader movement and directly inspired the creation of other social justice groups, such as the Landless Workers' Movement MST.
CIDSE and several of our member organisations have worked together with both CPT and MST, and worked to fight land grabbing, on responsible agricultural investment and human rights, as well as guidelines for governance of tenure, alongside the Brazilian movements and Bishop Balduino. His passing is a great loss.
CIDSE's Canadian member organisation, Development & Peace, published this article in 2012, celebrating Bishop Balduino's 90th birthday.
An article in Balduino's memory by Le Monde.