On Tuesday November 25 Pope Francis speaks at the European Parliament. CIDSE is represented in Strasbourg by Secretary General Bernd Nilles who will attend the speech on the invitation of the Holy See.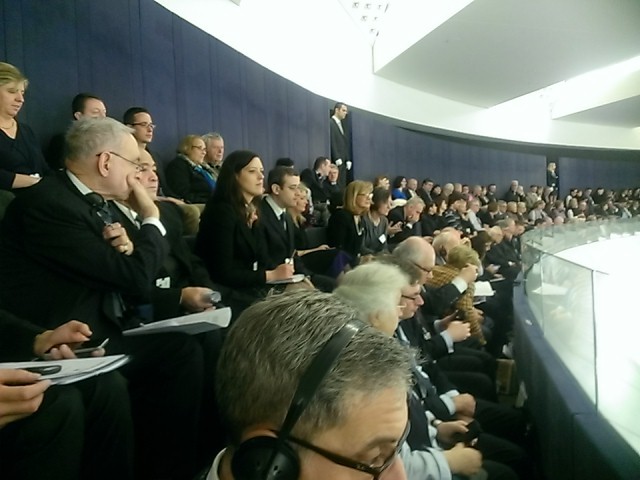 The speech of Pope Francis to the European Parliament is a continuation on his work with the encyclical Evangelii Gaudium, putting the poor and vulnerable at the heart of the message. CIDSE's Press Release is available in English and French .
A first interview with CIDSE Secretary General Bernd Nilles has already been published by Radio Vaticana.
The Pope's visit and speech can be seen on video here.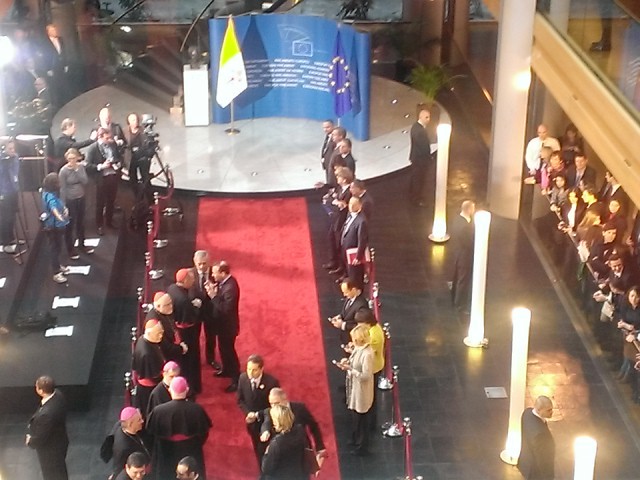 EN – CIDSE PR: Pope Francis speaks out on human rights and care for creation when addressing European Parliament
FR – CIDSE PR: Pope Francis speaks out on human rights and care for creation when addressing European Parliament
ES – CIDSE PR: Pope Francis speaks out on human rights and care for creation when addressing European Parliament