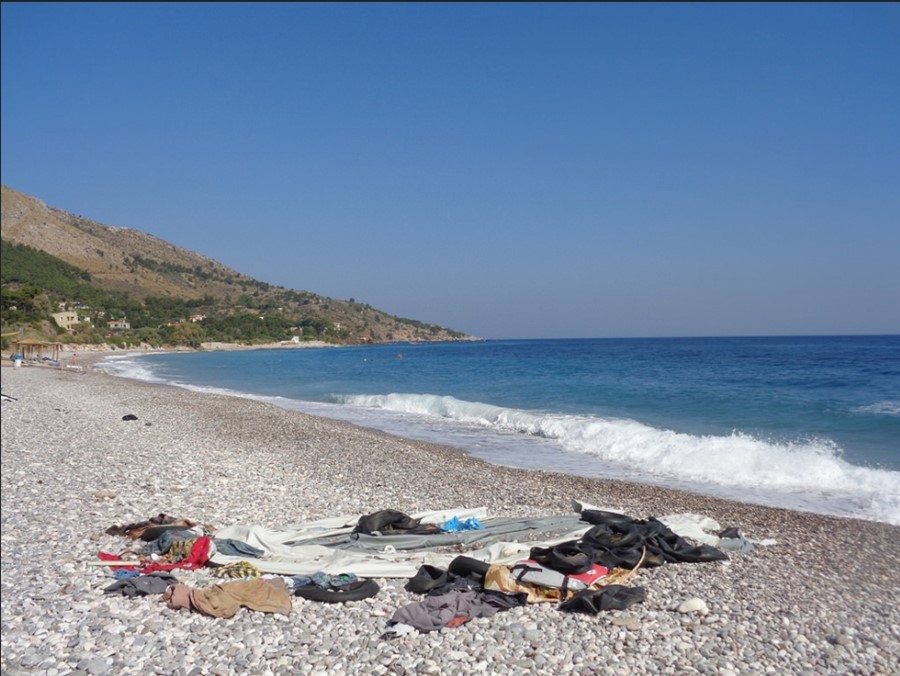 In the first seven months of 2015, 340 000 migrants and refugees arrived in the European Union (EU), according to Frontex, the agency coordinating EU border controls.
This figure has more than doubled in comparison to the same period in 2014, (during which 123 500 migrants and refugees arrived in the EU). With the ongoing humanitarian crisis taking place in Syria refugee numbers are rapidly increasing and it is becoming more and more urgent to take action to assist refugees.
Despite this, the response of the European Union has so far been insufficient and uncoordinated. Several solidarity networks run by civil society are, on the other hand, providing assistance to welcome refugees and migrants in many cities in Europe. These solidarity actions are also supported by Pope Francis. In a message launched after thousands of migrants reached Austria and Germany following a strenuous period in Hungary, he called all religious communities across Europe to do their part for refugees.
War and conflict, but also poverty, are primary reasons to migrate, and many of our members respond to the situation with solidarity and by providing humanitarian aid. As the CIDSE network, we try to address some of the manifold root causes, such as the breach of human rights, injustices, excessive exploitation of natural resources and unfair trade and agricultural policies. Climate change, the lack of access to land and support for farming families, as well as aggressive land grabs by governments and investors, are also some of the issues we tackle.
Beyond the urgent and immediate responses needed, we believe in the need for a transformation of our economic system and of policies that put people before profit and respect our planets' natural boundaries.
Here is a list of some of the activities carried out by CIDSE members for migrants and refugees:
CIDSE's member in the UK, CAFOD, is calling on the Prime Minister to do more to support vulnerable Syrian refugees resettling in the UK. Through this page, citizens can email the Prime Minister to ask the State to do more for refugees.
CAFOD has also prepared a Q&A document to explain the extent of the Refugee crisis and show how people can contribute.
Simone Filippini, director of CIDSE's member in the Netherlands, CORDAID, is currently on the island of Lesbo, Greece, where she is witnessing the lack of humanitarian response to the refugees' arrival. CORDAID is also collecting donations and providing aid to 125 000 refugees in Serbia and Greece. Right now, 2,000 to 8,000 refugees arrive in Serbia every day. In the first half of 2015, nearly 100,000 people from countries such as Syria, Iraq, Eritrea and Afghanistan arrived in Greece.
This page provides an overview of the activities CORDAID is carrying out for refugees in various countries.
FOCSIV, the Italian member of CIDSE, will take part in the "Marcia delle donne e degli uomini scalzi" (The March of the barefoot men and women). Among the March's asks are: a better response to the humanitarian crisis, a more respectful and adequate welcome of the refugees, and the realization of a common asylum system in Europe, overcoming the Dublin regulation.
In this media report, África Marcitllach, a representative from Manos Unidas (CIDSE's member in Spain) explains the struggles of Syrian and Iraqi refugees in Jordan and asks the European Union to face the humanitarian crisis in a coordinated way.
CIDSE's member in Germany, Misereor, highlights here that the situation of millions of refugees is increasingly desperate. Many of its partners' organizations are still collecting donations. It offers an analysis of the root causes of the crisis: http://www.misereor.de/blog/2015/08/11/die-strukturellen-migrationsursachen-angehen/
Trócaire, CIDSEs member in Ireland, calls for the Dáil to be recalled early to "establish an immediate and effective response" by Ireland to the European refugee crisis.
Several resources from Trócaire about the refugees can also be found here:
• Policy briefing paper: European Migration Crisis: Failing Policies, Fatal Journeys
• EU needs to treat the unprecedented European migration crisis as a humanitarian emergency
• Fleeing ISIS in Sinjar, Iraq
• More about our work in Syria