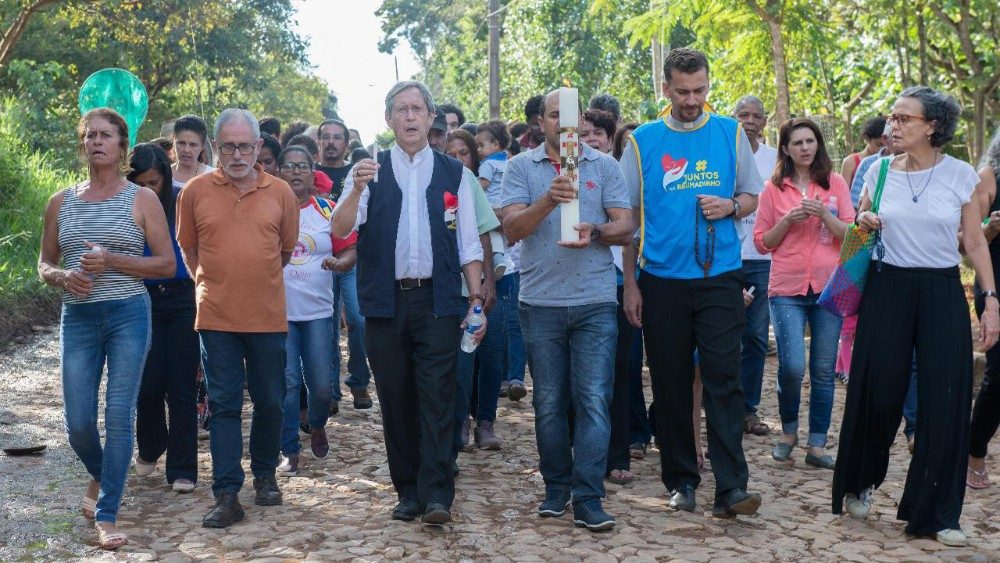 Five months after the Brumadinho disaster, the Secretary of the Dicastery for Promoting Integral Human Development, Monsignor Bruno-Marie Duffé, visited the site as a representative of the Vatican to, as he described it, "show the solidarity and the fraternal thoughts of Pope Francis" and to witness the suffering of the affected communities. "Pope Francis says we must start by meeting with people and allowing ourselves to be moved by their situation of suffering."
Msgr. Duffé was participating in the Seminar "Mining and care of the common home" which was organized on May 17 and 18 by the National Bishops' Conference of Brazil, Iglesias y Mineria and the Archbishop of Belo Horizonte, Monsignor Walmor Oliveira de Azevedo. With this meeting the Church sought to express support towards communities that are defending threatened territories, and to further inform the Vatican on the impact of mining disasters for the people of Brazil.
ArchbishopWalmor announced that the National Bishops' Conference of Brazilintends to create an Episcopal Commission to address issues related to the environment and development, especially mining, with the intention of developing a dialogue between the Church andrelevant actors including policy makers.
Joaquim Mol, auxiliary bishop of the Archdiocese of Belo Horizonte and rector of the Pontifical Catholic University of Minas Gerais,demanded accountability from managers who allow such tragedies as Mariana and Brumadinho to occur.
Archbishop Walmor commented, "[This seminar] is of great importance because it intertwines hearts and minds in the same direction: the heart of the Archdiocese of Belo Horizonte and the heart of Pope Francis – through the presence of Monsignor Bruno-Marie Duffé – with the many religious groups and segments of society. We are all together, holding hands and heart, to make a new path, which is so necessary if we want integral development, if we want sustainable development."