ELSiA webinar on LIFE programme
Wednesday 7 July 2021, 14:30-16:00 (CEST)
REGISTER HERE
Languages: English & German
Interpretation: French, Italian and Spanish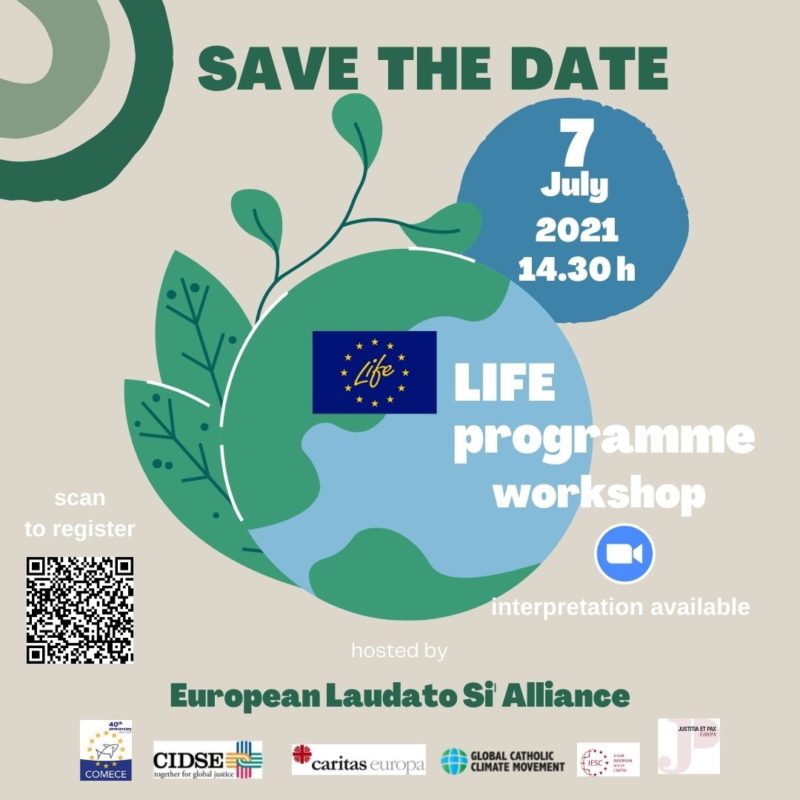 Following up from the Laudato Si' Reflection Day 2021, the European Laudato Si' Alliance (ELSiA) is organizing an ad hoc webinar to discover more about the LIFE programme, the EU flagship funding instrument for the environment and climate action. Through the webinar you will be able to discover the LIFE programme, which has co-financed thousands of projects since its creation in 1992 and could be a great tool to support Laudato Si' inspired activities and projects.
Keynote speakers:
Angelo Salsi, Head of Department D – Natural Resources, Climate, Sustainable Blue Economy and Clean Energy, European Commission
Christian Strasser, Head of unit D.1 – LIFE Energy + LIFE Climate, European Commission
______________________________
The European Laudato Si' Alliance (ELSi'A) is a network of Catholic organisations with the aim to adapt the comprehensive approach of the encyclical letter Laudato Si' and related Church teachings to a European context with a special focus on the institutions of the European Union. CIDSE is a founding member of ELSiA. To connect with the alliance, you may contact Cinzia Verzeletti, ELSiA coordinator.