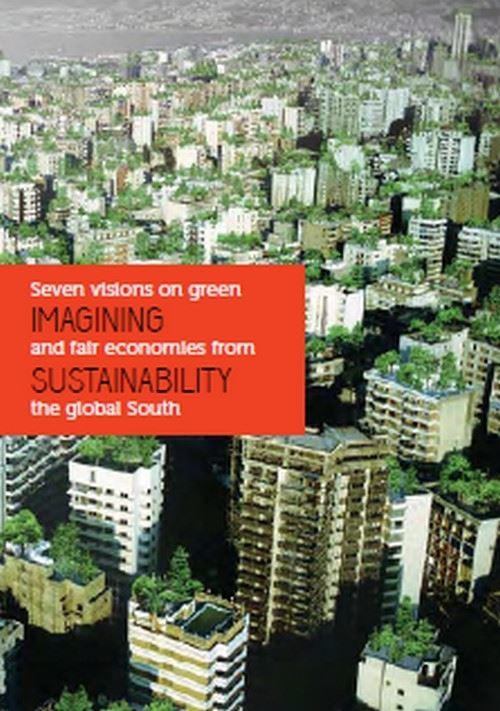 Imagining Sustainability – Seven visions on green and fair economies from the global South, 2012. (Available in EN – ES – NL)
Cordaid and Both ENDS work with people who are able to bring their visions of a green economy to life. We collected the visions and insights of seven visionaries located in various developing countries. Each one of them has a unique approach to transforming his or her dream into concrete, local initiatives that not only focus on financial considerations but also on ecological values and basic human rights. These visionaries show us that a green and just economy is entirely within the realm of possibility.
Contact: Dicky de Morrée, dmo(at)cordaid.nl
Cordaid is CIDSE's member in the Netherlands.
EN-Imagining Sustainability Seven visions on green and fair economies from the global South
ES-Imaginando la sostenibilidad Siete visiones provenientes del Sur sobre las economías verdes y justas
NL-Denkend aan duurzaamheid Zeven visies op groene en eerlijke economieën vanuit het Zuiden