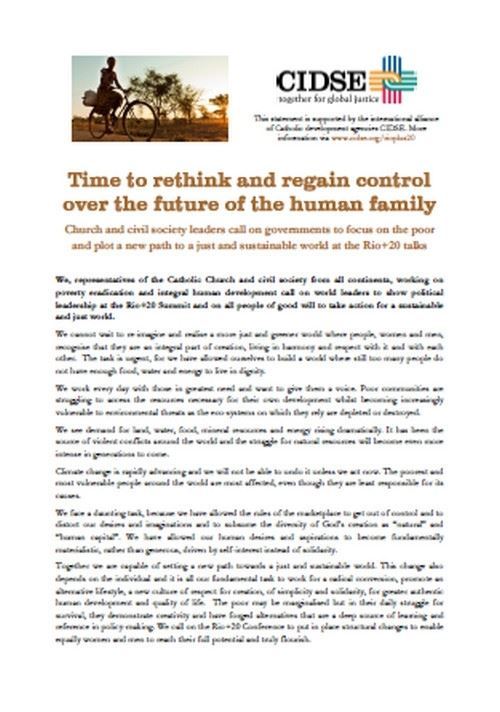 Time to rethink and regain control over the future of the human family – Church and civil society leaders call on governments to focus on the poor and plot a new path to a just and sustainable world at the Rio+20 talks, June 2012. (Available in EN – ES – FR -PT)
"We, representatives of the Catholic Church and civil society from all continents, working on poverty eradication and integral human development call on world leaders to show political leadership at the Rio+20 Summit and on all people of good will to take action for a sustainable and just world".
Statement supported by the international alliance of Catholic development agencies, CIDSE.
EN-Time to rethink and regain control over the future of the human family
FR-Le moment est venu de repenser et de reprendre en mains l'avenir de la famille humaine
ES-Es el momento de replantear y recuperar el control sobre el futuro de la familia humana
PT-Tempo de repensar e recuperar o controlo sobre o futuro da humanidade