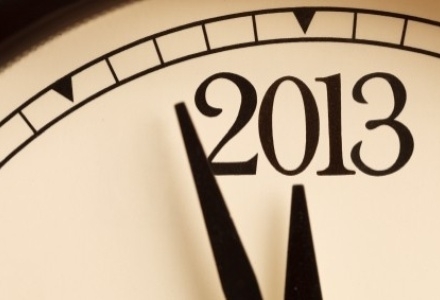 Often the 1st of January is the beginning of just another year: a happy new year, new good intentions, new expectations. But in reality it is much of the same.
For Cordaid, the start of 2013 is the start of a really new phase in its history. By reinventing ourselves as a social enterprise-in-the-making, we are responding to the fundamental changes in the landscape of international cooperation. The traditional divisions between north and south, between rich and poor, developed and developing, have become obsolete.
The landscape has drastically changed due to the role of newly emerging countries like China, Brazil and India, by the reality of developing countries becoming the fastest growing nations, by the financial crisis in both Europe and the US, by the rapidly increasing role of the corporate sector in development.
Traditional roles and organizational set-ups are being challenged. Organizations in development cooperation are no longer successful just because their mission and their commitment to poverty reduction are considered good causes. As a social enterprise we remain committed to realizing social benefits: more justice, more empowerment, more access to basic social services.
However, we will realize these benefits from the perspective of a social entrepreneur: a better focus on innovation in our products and services, more flexibility to respond to the rapidly changing reality of international cooperation, being better equipped in today's competitive environment. Eight business units and an investment fund will carry on Cordaid's mission to build flourishing communities with a focus on fragile and (post-)conflict areas.
As a social enterprise we will be more flexible in our role and the instruments we use for change. Although we will remain a funding agency, operating with grants on behalf of our counterparts, we will also be able, if necessary and appropriate, to operate in consortia with our partners. We will use investment funds more than we have before and we will explore how to use our knowledge and experience in advisory services.
It is not rocket science; it is smart thinking about the dilemmas of a changing world and the ongoing reality of poverty. The rise of new powerful countries, the reconfiguration of the geopolitical order does not change a lot in the reality of the 1.2 billion people who are living below the poverty line: children are still dying of preventable diseases, men are being exploited in sweatshops and by landlords, and women are being treated as second-class citizens (cf the gang rape case in India). This reality still holds true and it will guide Cordaid as a social enterprise.
Cordaid is celebrating its centennial in 2014. In that period of almost one hundred years more than once new roads have been taken to respond to a changing reality. We are firmly rooted in a tradition of constantly reinventing ourselves, and that makes the beginning of 2013 an important and exciting moment.
This blog by Cordaid Director René Grotenhuis first appeared on www.cordaid.nl. Cordaid is CIDSE's member organisation in The Netherlands.