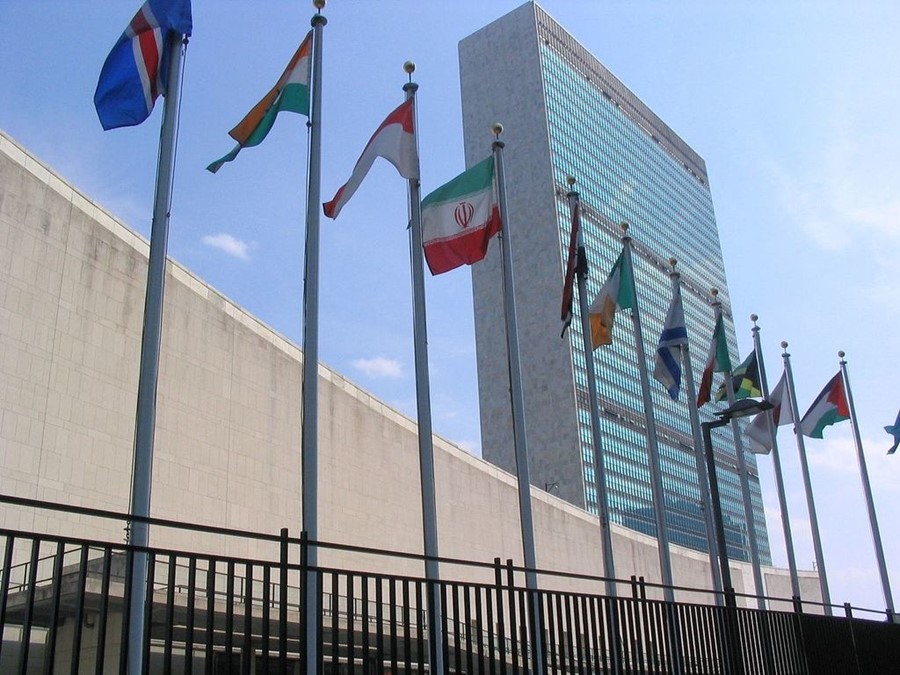 On 25 September 2013, the UN General Assembly convened a Special Event "to follow-up efforts made towards achieving the Millennium Development Goals". The event, along with a full week of activities and side events, was one of the key opportunities in defining what will follow on the MDGs when their deadline is reached in 2015.
CIDSE has been monitoring the MDG agenda for several years and was present in New York to closely monitor and influence the outcomes of the Special Event and to voice our views on the Post-2015 framework and its preparation process.
See the CIDSE delegation's statement on the Outcome Document.
Below is a taste of CIDSE and related activities that took place in New York:

Klaus Schilder of MISEREOR, CIDSE German member organisation, speaking
on 22nd September at UN-NGLS event: "Advancing Regional Recommendations on Post-2015"

CIDSE Secretary General, Bernd Nilles, opening the CIDSE Side Event on 23rd September.

Finnish Minister of Development, Heidi Hautala, speaking at the CIDSE Side Event
Audience at the CIDSE Side Event

Post-2015-documents from CIDSE members and partners
– CAFOD: Setting the Post-2015 Development Compass: Voices from the Ground – Building from the Ground Up
– Trócaire: My Rights Beyond 2015: Making the Post-2015 Framework Accountable to the World's Poor
– European Beyond 2015: Putting People and Planet First: Recommendations for the Post-2015 Framework
– International Beyond 2015 Campaign: Vision and Principles documents
Videos
– Video message from New York by Justin Kilcullen, Director of Trócaire, CIDSE's Irish member organisation
– Justin Kilcullen, Director of Trócaire, reports on the outcome of the UN Special Event
CIDSE GPF Social Watch Side Event 23 Sept 2013
EN-Pointers on the post-2015 framework
EN-African Faith Leaders Statement on priorities for a post-2015 development agenda
EN-Beyond 2015 PR Action now needed to deliver positive change in the lives of the poorest and most marginalised
EN-CIDSE delegation statement on Outcome Document of the UN Special Event on MDGs