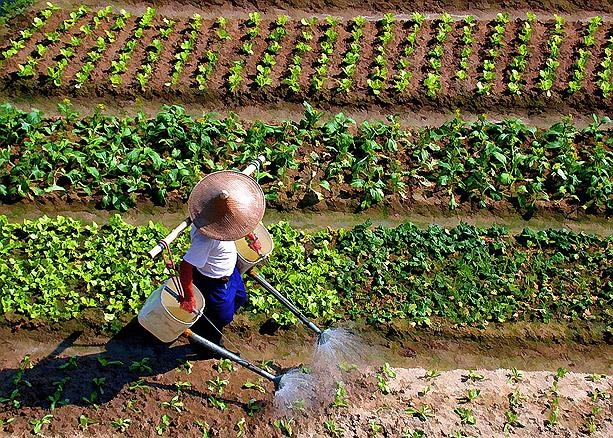 This month, from 25 – 27 October, CIDSE will participate in the First Agroecology Europe Forum, to be held in Lyon, France.
Agroecology Europe is an association which aims to promote agroecology, creating bridges between farmers, social movements, civil society, policy-makers, academics, other actors in the food sector and the wider society. For two and a half days, participants at the forum will share knowledge, views and experiences related to the concept and practice of agroecology, looking at challenges such as climate and environmental issues, social transformation, consumer and citizen expectations, while designing pathways to further promote, innovate, foster knowledge sharing and formulate policy recommendations that can allow agroecology to flourish and be supported.
In the context of the work that CIDSE carries out to address food sovereignty and climate justice, agroecology has been identified as a key pillar of a more just and sustainable food system, and a comprehensive solution to the climate and food crisis/challenges. Building on the experiences and the work advanced so far by farmers, social movements, civil society organizations, academics and other actors across the world to develop the concept of agroecology, CIDSE has engaged in the process of clarifying what agroecology means and how it looks like through a series of principles based on evidence from the ground.
Clarifying the concept of agroecology would hinder co-optation attempts and misuse of the term by proposers of the current status-quo, therefore contributing to the debate around agroecology and strengthening social movements and like-minded-organizations in the fight against false solutions. It also aims to deepen and strengthen CIDSE's work at different levels – advocacy, program, campaigns – to convene dialogue, and assess current practices and promote alternative policies.
CIDSE will be present at the Forum holding the workshop "Exploring Agroecology Principles". In a world-café style, the workshop will aim to discuss, confront views and share experiences from the Global North and South and deepen key elements of the principles, along different dimensions of sustainability including the relationship between agroecology and social justice, gender equality, climate resilience, youth in rural areas and economic viability.
The workshop is co-organized and facilitated by the CIDSE member organizations that take part in the Climate and Agriculture thematic work and will count with partner speakers from different backgrounds and areas of work, in particular the Red Nacional de Agricultura Familiar (Colombia), La Via Campesina, Urgenci (France), The Center for Agroecology, Water and Resilience (Conventry University, UK) and MIJARC World.
• For more information, please visit the Agroecology Europe Forum website and consult the program!
• Click here for more details about the CIDSE event.
Contact: François Delvaux (delvaux(at)cidse.org