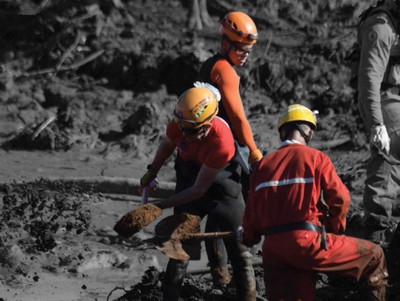 Side event organised by Franciscans International, FIDH, FIAN, EURAC, CIDSE, Fastenopfer, Bread for All and WILPF during the UN Human Rights Council 40th Session.
Date: Geneva, 6 March 2019, 15:00-16:00 – Recording of the event
Venue: Palais des Nations – Room XXIV
Background
In January 2019, a tailing dam in the Brazilian state Minas Gerais breached, killing over 166 people. This is not the first time such a disaster occurred in the country: in 2015, the collapse of the Fundão dam in Mariana left 19 dead. The environmental impact is felt to this day. Issues of unsafe business practices, state negligence, and impunity are not confined to Brazil. In the Democratic Republic of the Congo, mining has left the population exposed to harmful metals. Human rights issues extend to working conditions, destruction of livelihoods, and gender-based violence. This side-event will provide a platform for human rights defenders with first hand experience of the damage caused by extractive industries. Based on their testimonies, experts will discuss key developments in human rights law, including those pertaining to business accountability for human rights abuses and environmental damage.
Programme
Introduction and moderation by Sandra Epal Ratjen, Franciscans International
Testimonials by:
Br. Rodrigo Peret, Member of the mining Commission of the Brazilian Bishops and the Conference Coordination of the Latin American network "Churches and Mining"
Sr. Nathalie Kangaji Kayombo, Coordinator of the 'Centre d'Aide Juridico-judiciaire' Lawyer and Deputy Executive Secretary of the Commission Episcopale Justice et Paix
Reactions by experts:
Baskut Tuncak, UN Special Rapporteur on human rights and hazardous substances and wastes (video)
Olivier de Schutter, Member of the UN Committee on Economic, Social and Cultural Rights
Sonia Tancic, Representative at the United Nations for the International Federation for Human Rights
French − English interpretation available.
NB: Participation is only possible with a valid UN ground pass.