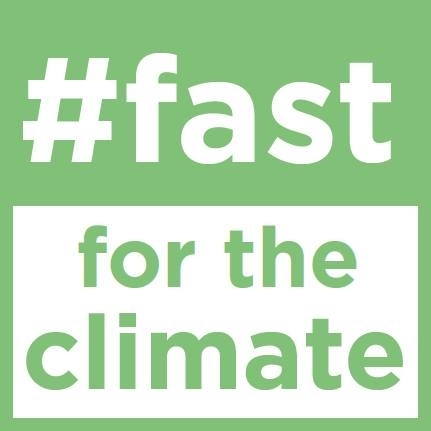 People from all walks of life are fasting to stand in solidarity with vulnerable people who are most affected by dangerous climate impacts. By choosing to fast on the first day of every month, a movement of fasters including many youth groups, environmentalists and faith communities, is calling for world leaders to act to confront the climate crisis.
The Fasting for the Climate movement started at the UN climate negotiations in Warsaw in November 2013. Typhoon Haiyan/Yolanda had just devastated the Philippines and that country's climate commissioner, Yeb Saño, whose own family was caught up in the disaster, said he would not eat until the Warsaw conference delivered actions by countries to "stop the madness" of the climate crisis. Hundreds of others from around the world chose to fast with him in solidarity. Despite this, the Warsaw meeting saw countries, like Japan, actually winding back their climate commitments, seemingly in denial that all countries will need to commit and contribute to the comprehensive, global climate action plan which is due in Paris in 2015.
The time to solve the crisis is now: we expect countries to cut carbon pollution and to secure safe and renewable energy supply. We expect richer countries to help poorer nations reduce their own pollution and adapt their communities to climate impacts, while we urge all world leaders to work together in order to ensure the planet is a safe and better place for future generations.
We will fast on the first day of every month, until countries agree a comprehensive, fair climate action plan that puts the world on a pathway to phase out carbon pollution. Instead of lunch, we will take some time to reflect on the challenges this gives in our work and private life.
The South African band Desert Rose has also made a song for the campaign.
On earlier occasions we have watched films like the following from our partners at MOCICC.

Bishop Marc Stenger calls to join the #fastfortheclimate