The Peruvian Episcopal Conference, CEAS and Caritas Peru, with the support of CIDSE and Caritas Internationalis, organized a dialogue between Catholic Church and countries' representatives in the margins of the COP20 climate negotiations
Bishops from Bangladesh, South Africa, France, Brazil and Peru, led by the president of the Peruvian Episcopal Conference and Archbishop of Ayacucho, Monsignor Salvador Piñeiro were joined by ambassadors and representatives of the governments of France, Germany, UK, Italy, Chile and Bolivia, among others.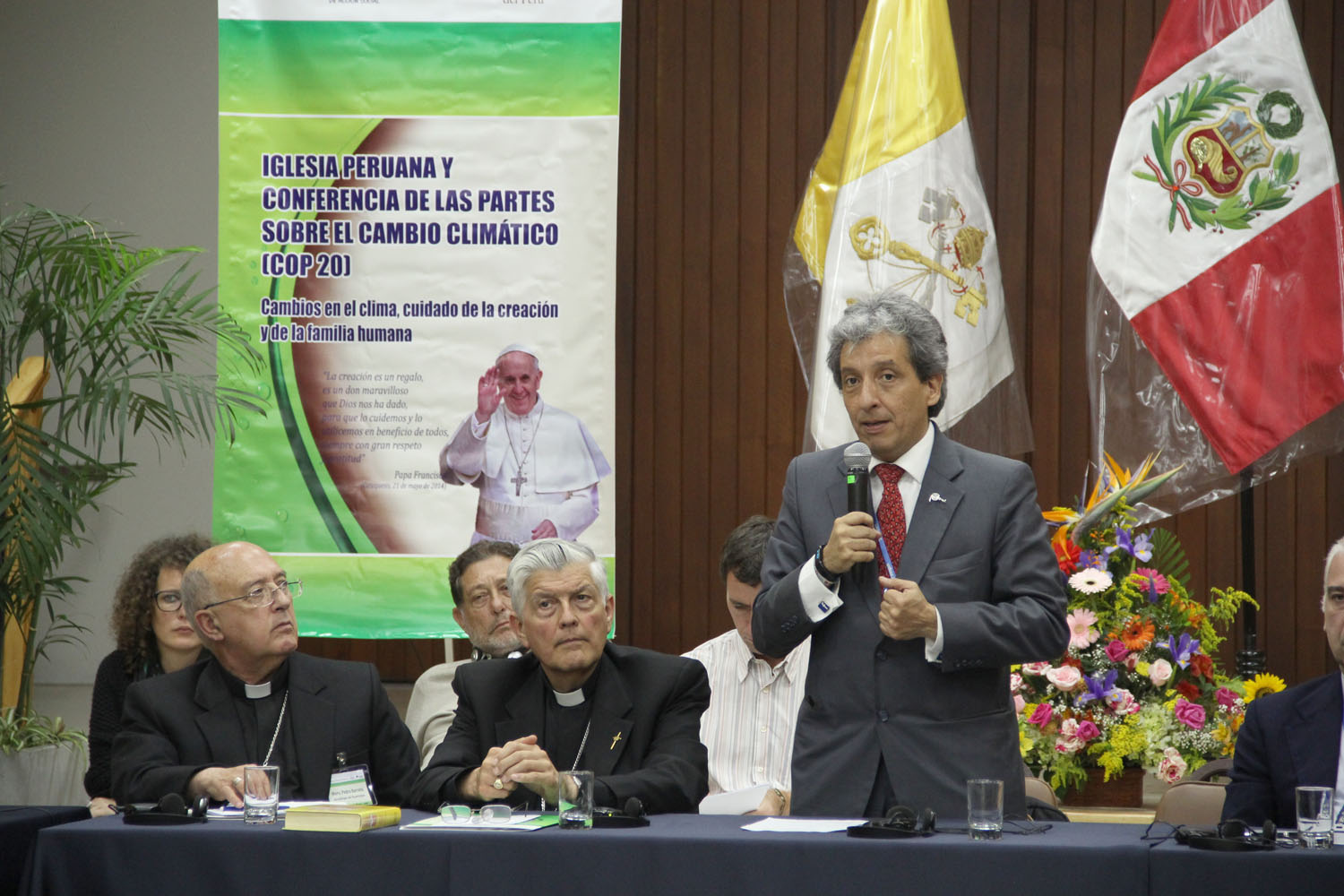 The high-level meeting was opened by Archbishop Piñeiro, followed by interventions of Dr. Daniel Violetti, Deputy Executive Secretary of the UNFCCC, and testimonies by Bishops from Africa and France, revealing the impacts of climate change in their homes. A dialogue with attendees followed, and at the end Dr. Manuel Pulgar Vidal, Minister of Environment and President of the COP 20, made an intervention that collected the contributions and bridged the gap between the COP 20 and 21, while congratulating the initiative of the Peruvian Episcopal Conference.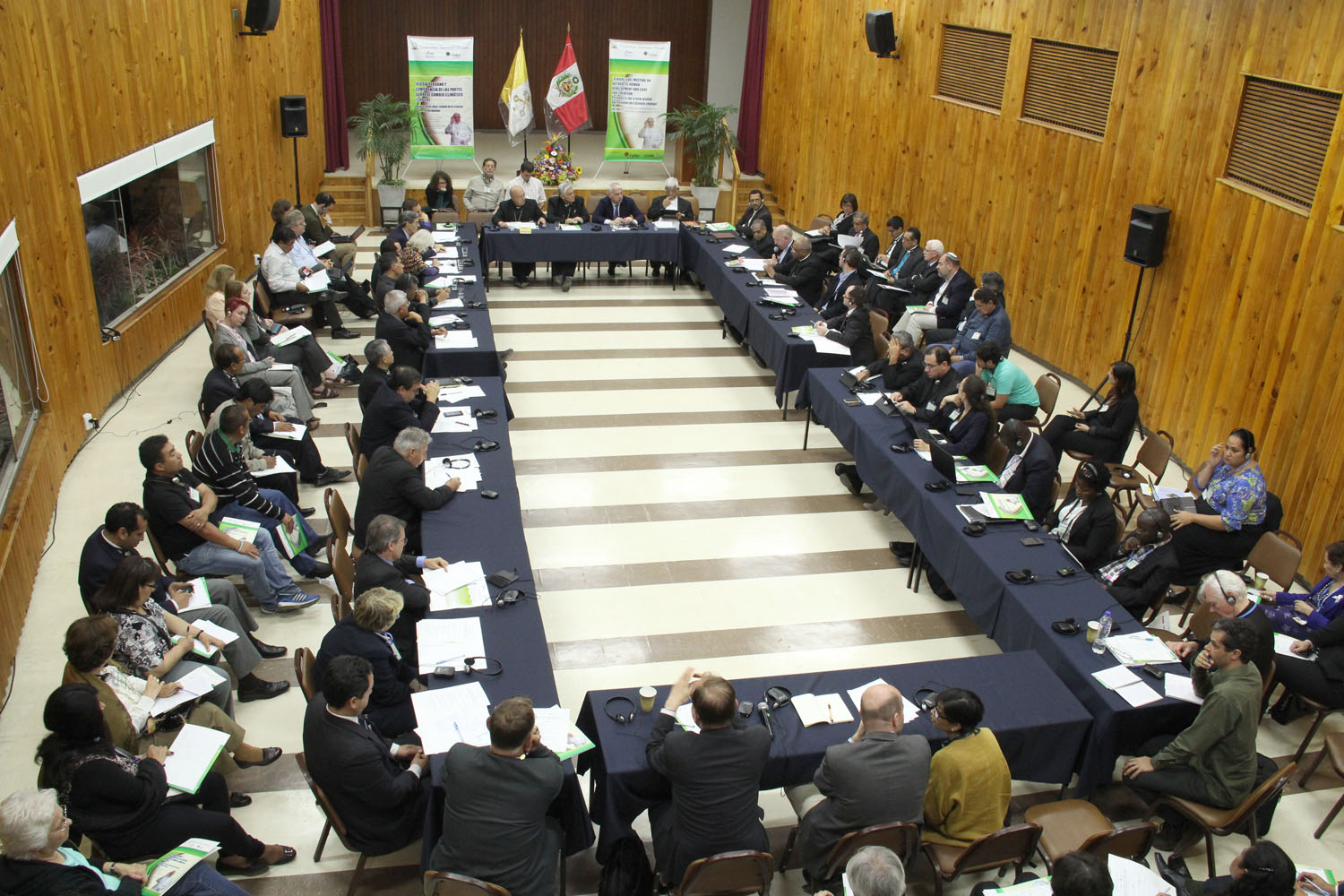 Monsignor Salvador Piñeiro in his opening speech stressed the importance of the core of the Gospel, calling for an engagement in the global cause to care for creation.
Monsignor Pedro Barreto, Archbishop of Huancayo, president of DEJUSOL and moderator of the high-level meeting, called climate change essentially an ethical and moral problem: we owe the land our respect and care. "The churches should promote a simple and austere lifestyle, promoting best practices for adaptation to climate change", he said.
 The high-level event was followed by a "Mass of thanksgiving for acts of care for creation" in the parish of San Antonio de Padua de Jesús María.
 Back to our main page on COP20