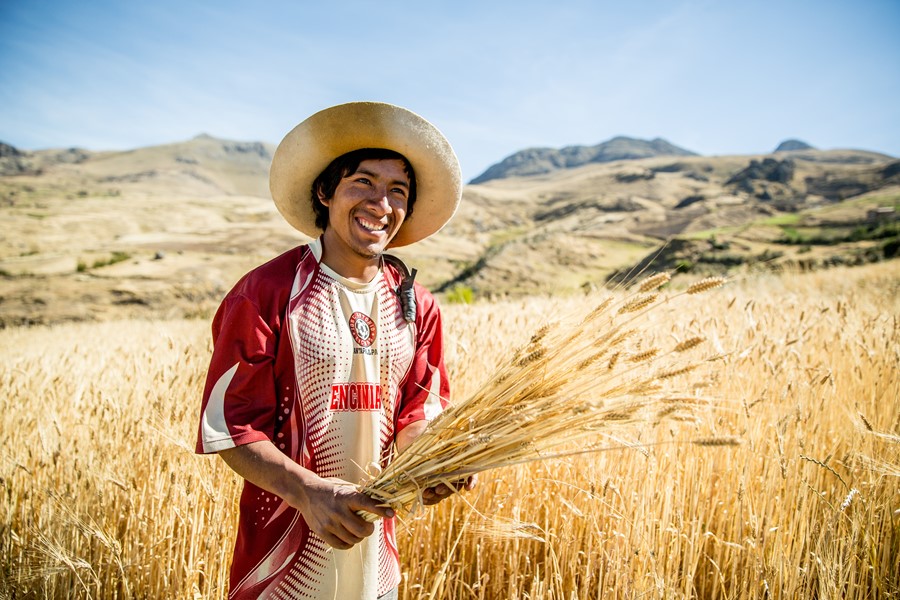 The time of Lent has started, a special time to dedicate to reflection and sharing.
"When we are healthy and comfortable, we forget about others (…) we are unconcerned with their problems, their sufferings and the injustices they endure" said Pope Francis during his Lenten message. He also said:"Today, this selfish attitude of indifference has taken on global proportions (…) we can speak of a globalization of indifference".
Many of our members launched campaigns to stimulate reflections on our way of living, to care for the others and to overcome indifference. A particular focus is dedicated by most of our members to climate change this year.
Bridderlech Deelen (Luxembourg) gives special attention to the right to food this year reminding that, despite the improvements, there are still 850 million people suffering of malnutrition.
"Marco is een boer … en wil dat blijven" (Marco is a farmer…and wants to remain so), is the motto of Broederlijk Delen's (Belgium) Lenten campaign calling for a decent life and future for the small farmers in Peru, who have seen their right to water violated by large scale extractive industries.
CAFOD (England and Wales), with its campaign "One Climate, One World" concentrates on climate change, sustainable energy and poverty.
CCFD Terre- Solidaire (France), with its campaign "Tous Responsables de la Création" (We are all responsible for Creation) focuses on the protection of environment.
"Sow Much Love… to Give", a campaign by Development and Peace (Canada), calls us to stand in solidarity with small-scale family farmers in the Global South who struggle to feed their families and communities.
Also Entraide & Fraternité (Belgium) encourages solidarity with scale farmers, especially with Haitian ones
Fastenopfer (Switzerland) focuses on the interrelation between our meat consumption, climate change and hunger in the Global South.
Manos Unidas (Spain) with its campaign: "Luchamos contra la pobreza, ¿te apuntas?" (Let's fight against poverty, do you join?) calls for a fight against poverty through solidarity.
"Think anew. Dare to change" is the motto of MISEREOR's 2015 Lenten Campaign (Germany), which highlights the impacts of climate change worldwide.
SCIAF (Scotland), launched the Wee Box Appeal, to support some of the poorest people in the world living with hunger, poverty, war and natural disasters.
Trócaire (Ireland) focuses on fighting drought and hunger caused by climate change.
Currently not running a Lenten campaign but many other activities are the other CIDSE members: Center of Concern (United States), Cordaid (Netherlands), eRko (Slovakia), Focsiv (Italy), KOO (Austria)