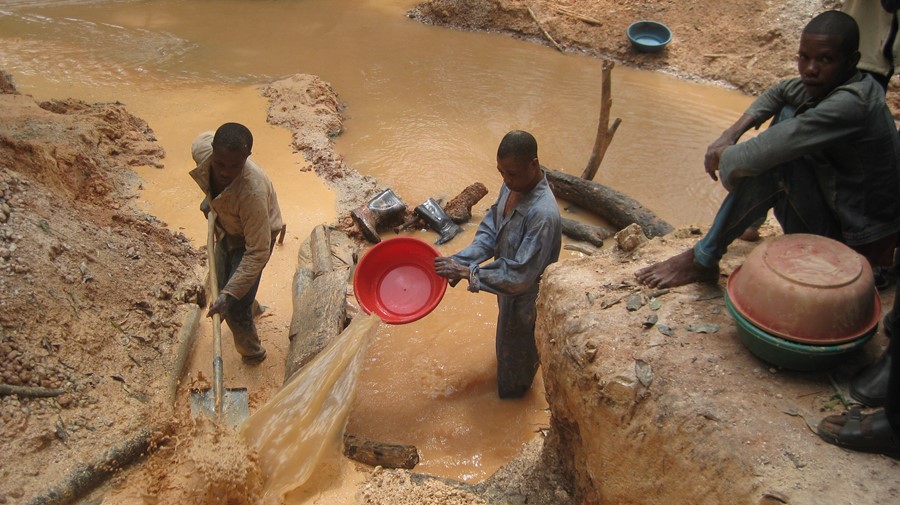 Laptops, mobile phones, and many electronic devices used by most people daily and sold by European companies often may contain natural resources whose extraction and trade fuel violence and suffering. To respond to this, 125 Church leaders from 37 countries on 5 continents have signed a statement asking the EU to stop conflict minerals.
The joint statement, first released in October 2014, has continued to gain support among European and other bishops, especially now ahead of crucial votes at the European Parliament. On 23-24 February the European Parliament Committee on International Trade (INTA) will hold an exchange of views on its draft report on responsible mineral sourcing, and other important votes will follow soon (see the political timeline in the Notes to the editors for more details).
"Since I know the misery our people are living in, and how the anarchic, non-coordinated and even illegal exploitation of natural resources contributed to the impoverishment of our people, we didn't hesitate to sign," said the Congolese Bishop Fridolin Ambongo, President of the Episcopal Commission on Natural Resources. He added: "Our hope is that there will be a clear law regulating the exploitation of natural resources and that this will oblige big companies to follow the rules and to be transparent".
The signatories warn that European citizens expect guarantees that they are not complicit in funding conflicts when buying products of daily use. People at both ends of today's global supply chains need assurances as to the morality of our trading systems. And the European Parliament, reflecting the conscience of the European people, should rise up to this challenge.
A new legislation that would regulate the sourcing of conflict minerals into the EU has been proposed in March 2014 by the European Commission and is currently being considered by the European Parliament. But the draft report just released by the rapporteur MEP Iuliu Winkler can still be improved, as it does not propose strict enough rules to regulate an issue such as conflict minerals.
Church leaders through their statement ask for the legislation to:
• Introduce mandatory requirements for companies to guarantee the respect of human rights, rather than pursuing a voluntary approach as currently proposed.
• Cover a wider range of companies: not only the importers of raw minerals, as currently proposed, should be affected by the law, since this would exclude the large amount of minerals processed abroad and imported into the EU markets already inside finished products.
• Cover more natural resources: the proposed legislation only affects tin, tantalum, tungsten and gold. But the exploitation of other natural resources such as copper and diamonds also can be linked to human rights abuses.
According to Bernd Nilles, CIDSE Secretary General: "The Bishops' signatures are a powerful call to take into account the urgency of communities affected by violence connected with natural resources". This is a concrete opportunity to heed the Pope's words to the European Parliament last November when he said: "[T]he time has come to work together in building a Europe which revolves not around the economy, but around the sacredness of the human person, around inalienable values."
In this video, two bishops from the Democratic Republic of Congo, signatories to the Church leaders' statement – Mgr Fridolin Ambongo- President of the Episcopal Commission on Natural Resources and Bishop of Bokungu-Ikela, and Mgr Fulgence Muteba, Bishop of Kilwa-Kasenga in – explain why a stronger EU regulation is needed if it is to bring tangible change to suffering communities.
Read the Church leaders' statement here.