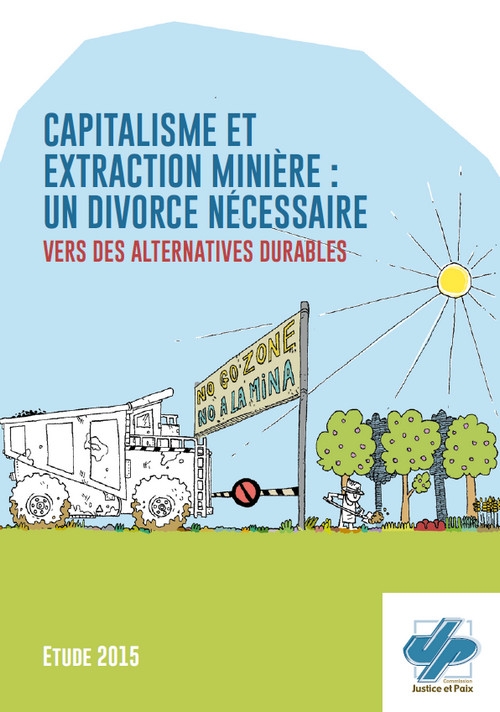 Capitalisme et extraction minière : un divorce nécessaire vers des alternatives durables. Étude 2015 de la Commission Justice et Paix Belgique francophone
Les ressources minières représentent un enjeu majeur de notre époque. Exploitées massivement, elles alimentent la production effrénée des biens de consommation qui peuplent notre quotidien : voitures, smartphones, bijoux, ordinateurs, appareils électroménagers… Mais pour combien de temps encore ? En voie de pénurie pour la plupart, l'exploitation intensive de ces ressources questionne directement le système économique capitaliste qui s'en nourrit. Tout comme les conséquences dramatiques que cette exploitation engendre sur l'environnement et les populations du Sud, qui en sont les principales pourvoyeuses. Ces éléments conduisent à un constat inéluctable : l'extractivisme minier n'est pas durable. Des alternatives au modèle économique actuel sont nécessaires et existent déjà tant au Sud qu'au Nord. Ce dossier vous propose d'en découvrir quelques-unes.
Contacts :
Santiago Fischer: santiago.fischer(at)justicepaix.be
Stefan Reinhold: Reinhold(at)cidse.org
Commission Justice et Paix Belgique francophone is a member of the CIDSE Private Sector Group.
FR-Capitalisme et extraction minière : un divorce nécessaire vers des alternatives durables