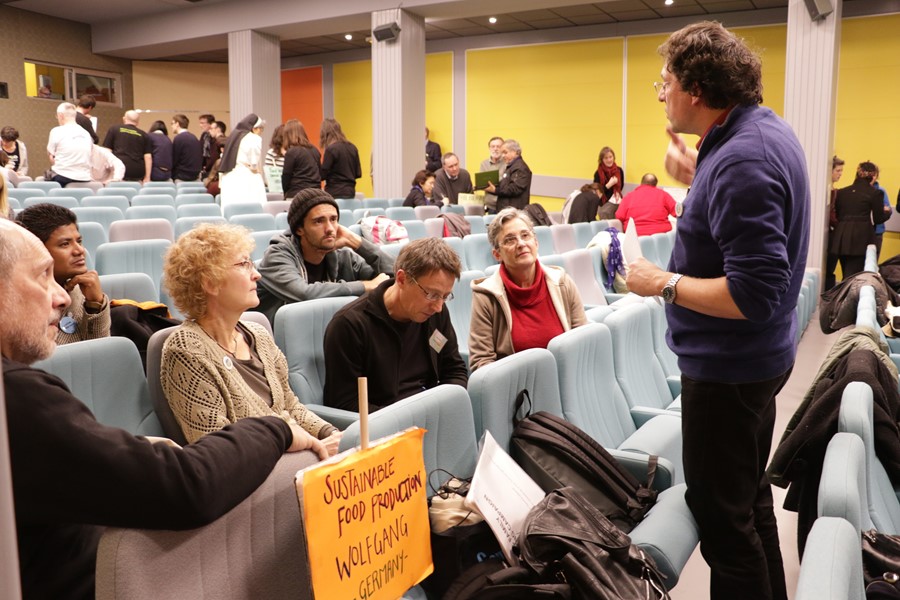 Wolfgang Scharl is president of the International Federation of Catholic Rural Adult Movements (FIMARC). With over 56 members around the world, the federation gathers people living in rural areas, including indigenous communities and small-scale farmers. In this interview, he shares with us the concept of family farming and its importance for a more just and sustainable food system.
FIMARC also tackles issues such as food sovereignty and food justice, as well as the situation of people living in rural areas. Family farming is a concept and part of a campaign the organization is promoting. Indeed, although family farming is the traditional way of farming – 90% of farms around the world are small-scale family farms – today it is highly threatened due to the extent and pressure of industrial agriculture.
Many scientists and studies, however, have highlighted the relevance of small-scale family farming to ensure the sustainable production of food, the care for the environment, to prevent rural exodus and provide many people and communities around the world with a durable source of food and income.
Confronted to a highly dysfunctional food system, based on the paradigm of growth and the exploitation of people, soils and natural resources for profit, FIMARC works to strengthen the concept and practice of small-scale family farming. It also aims at transforming people's perceptions and understanding around food and its production: "[Food] is a means for living, it is not for the market […] The soil is not something to exploit, it is the basis of our living."
Here the complete interview with Wolfgang Scharl: