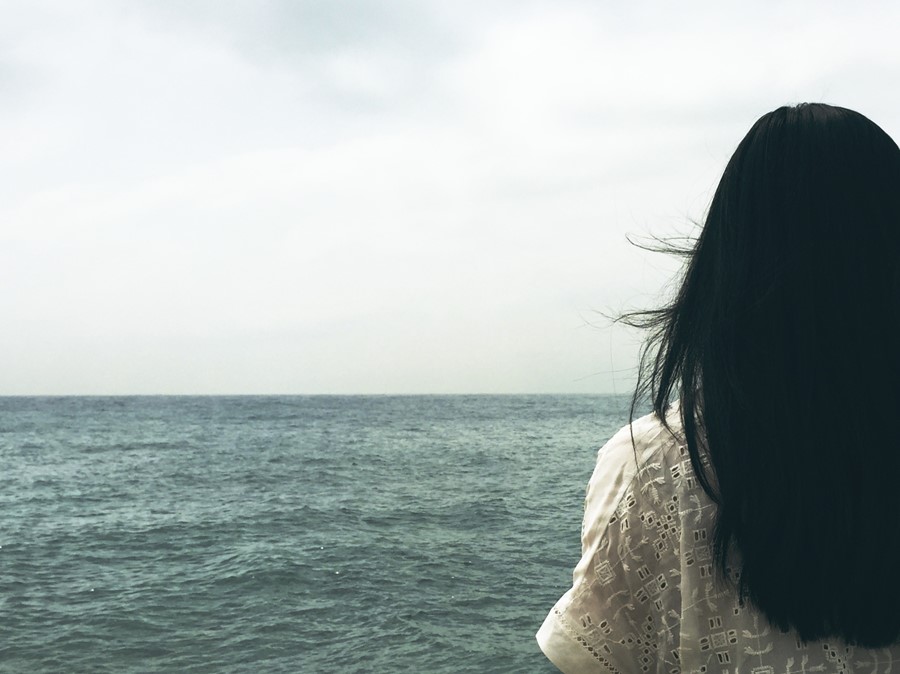 Women in Cambodia's sex industry suffer from abuse, exploitation, and violence.
N.B: The views expressed in this blog do not necessarily reflect CIDSE's official positions.
In March 2008, Cambodia passed the Suppression of Human Trafficking and Sexual Exploitation law that made selling sex illegal. Rather than protecting women, this law has actually resulted in decreased safety for women as brothels are closed down and women are forced to work on the street. The unclear and discriminatory laws and policies are proof of the Cambodian government's ambivalent stance towards the sex industry: the act of selling sex is prohibited yet it is a usual sight especially in tourist areas.
Given this situation, women become easy and convenient targets, while those who victimize, exploit, and even profit from them – customers, bar owners, pimps, and crime syndicates – remain unpunished. This is the story of Vann Phary (name changed), a sex worker based in Phnom Penh. She describes how she got into the sex trade and how the increased awareness of her rights through a gender diverse sex workers' network led her through an empowering journey to self-awareness and confidence. She now educates fellow sex workers about their rights.
—————————————————–
I am Vann Phary, a 54-year-old sex worker. The life I lead is not easy. For many years, I have been asking these questions to myself. Why do the Cambodian people discriminate against women sex workers? Does it destroy another person's dignity? When will the discrimination end?
I have lived in Phnom Penh City since I was born. Born to a poor family, I only received a little basic education. My parents believed that as women are eventually married off, become mothers and take care of family members, a higher education is unnecessary. As an obedient daughter, I agreed to an arranged marriage. All good women must be obedient daughters. This is dictated to us by customs and traditions and Khmer culture in general. I married young and bore six children – three boys and three girls.
I stayed at home and took care of my children. I was totally dependent on my husband's income. Not long after we got married, my husband had a mistress, became a drunkard and a gambler. He also started to beat me up. He became unemployed and no longer took care of our family. Often, he would come home drunk; he would curse and threaten to hit me if I do not find food for him to eat.
My husband forced me to find him money . I did not have a choice; I had children to take care of. I lived with unhappiness for many years without telling anybody except by neighbours. When I could no longer take it anymore, I divorced my husband. I was 35 years old then, without any skills and had to feed and educate my six children.
I earned an income by doing other people's laundry, by becoming a nanny and cooking for other families, and by working as a masseuse. But the money was not enough for my children's education. I often begged my children's teachers to excuse them from paying school fees.
I became a sex worker because I felt that I did not have a choice. The first time I worked, I felt nervous believing that I was doing something wrong. I tried and failed to keep my job a secret. My neighbors and relatives, especially my brother looked down on me. My brother warned me that it was "not a proper job for women" and that I would face discrimination in Cambodian society.. My neighbors would often ridicule my children by saying that they have a mother who is a sex worker – a woman who has sex with different men. At that time, I hated myself for having this job.
Many people think that I am not a good woman because I have sex with many men. They think that it is an easy way to earn an income which does not require any skills at all; they say that it is not a job, it is just sexual pleasure. In the beginning, I believed this. I lost respect for myself as well as for my job. When I was sick with a minor illness, everyone thought that I had HIV/AIDs. My children would often cry when people who lived around us would insult me. I lived with these hardships for many sad years.
Like other sex workers, I work hard every night. I miss my children every night when I go out to work; my spirit is with them, my body with my guest. I try to find clients by standings at parks in Vat Phnom in Phnom Penh City. I feel very insecure about standing in the dark , also because of police crackdowns. My clients are garment workers, construction workers, government employees, etc. I am fortunate that I have never had bad guests. Most of them are 'good' to me and they would often give me more than the USD10 dollars fee.
With very little basic education we sex workers are unaware about the laws – such as the one that addresses our situation – the Suppression of Human Trafficking and Sexual Exploitation. We just know that our situation is getting worse after this law passed in 2008. Police started to crack down on us. They would beat and hurt us, curse us and some would even hit us with rocks. Many sex workers have been beaten, raped or robbed while in police detention, and the mass closure of brothels has hindered efforts to curb the spread of HIV/AIDS and other sexually transmitted diseases. They talk about "enforcing the law" to threaten us. We also thought that we were breaking the law. We never asked for help from anyone as we were afraid and nervous.
This changed for me when I heard about Women's Network for Unity (WNU). I became hopeful: it was a group that could help me and other sex workers. The WNU people would often come to the area where I lived to distribute condoms and meet sex workers, which gave me space to talk and share about the challenges that I faced. I learned a lot from them about laws, my rights, health care and the awareness of HIV/AIDs.
I felt I had many friends whom I could share my experiences with, talk to – and who would listen with warmth and understanding. I have attended several series of WNU trainings and since then, I volunteer for WNU. Because I know about other sex workers' challenges, I can help and protect them. I slowly started to change. I joined their fight against discrimination as I have experienced it when working at night.
Through WNU, I found out about different views from my work. It was WNU who tapped my leadership potential and passion. Every time I took part in a WNU meeting – I did not feel alone and strongly understand that "Selling my body is my right".
I am Vann Phary, a sex worker who stands up for sex workers' rights. We sex workers deserve a life of dignity.