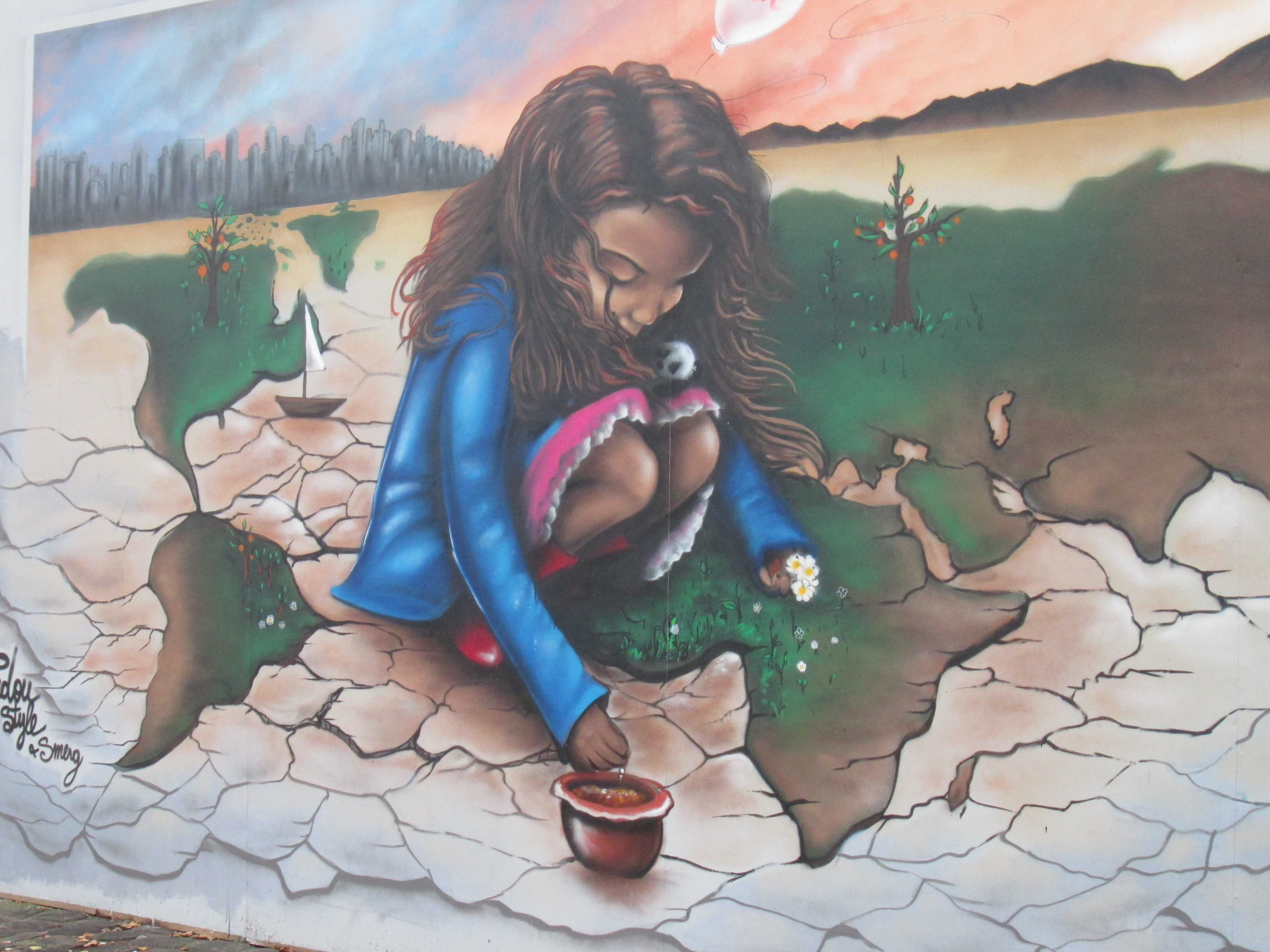 The announcement that the United States is withdrawing from the Paris climate agreement that was ratified under the Obama administration in September 2016 is a disappointing setback in the global struggle against climate change.
The United States is one of the top per capita producers of the carbon emissions that contribute to climate change, but the current administration is disregarding policies that could support a global transition toward renewable energies. This is so, despite growing evidence that climate change is already affecting American citizens, as seen with the severe droughts in California and Texas, and powerful storms in the Northeast and Midwest.
Under the Trump administration, the U.S. government has demonstrated diminishing support for tackling climate change, and furthermore, is seeking to bolster an economic model that will only increase carbon emissions by investing in coal production, the construction of pipelines, and continued exploitation of fossil fuels. This comes at the expense of progress through state policies, steps forward by the business community, and a shift away from coal that have contributed to an overall reduction in greenhouse gas emissions by the United States.
Last week's efforts by world leaders, including Pope Francis, to explain why it is essential, and advantageous, for the United States to abide by the agreement, seem to have fallen on deaf ears. Pope Francis gave Trump a copy of his encyclical, Laudato Si': On Care for our Common Home, which gives a clear call to politicians to show leadership on this issue:
To take up these responsibilities and the costs they entail, politicians will inevitably clash with the mindset of short-term gain and results, which dominates present day economics and politics. But if they are courageous, they will attest to their God-given dignity and leave behind a testimony of selfless responsibility. (Laudato Si', 181)
By removing itself from the Paris Agreement, the United States will deny itself a role in this powerful legacy of which Pope Francis speaks.

What does this mean for the future of the Paris Agreement?
The United States has shirked its moral responsibility to be a leader in fighting climate change. By denying this responsibility, the United States is sending an unfortunate message that betrays hopes of people around the world for its traditional global leadership. It is a particularly harsh response from the perspective of countries in the Global South that are striving to limit their own carbon emissions and are experiencing the worst impacts of climate change; these communities are witnessing destruction of their land, environment, and traditional practices in support of a global economy with limited benefits for them. This decision by the United States should be a signal to the other 194 signatories to redouble their efforts, strengthen their commitments, and reject the fossil-fuel-based economy that the Trump administration is pushing forward.
This withdrawal provides an opportunity for countries like Canada and China, and for the European Union, to take the lead in this global struggle and demonstrate that climate change is the most urgent issue of our time if we are to guarantee a healthy planet for future generations. Other nations and public and private institutions must highlight how the United States isolates itself by taking this position and limits its credibility and effectiveness politically, economically, and culturally. The European Union has proclaimed itself as a climate leader for almost one decade and must now take on this role fully and do whatever it can to fill the void resulting from the U.S. abandonment of this agreement. Now more than ever it must step up to the mark and align its policies with those of the Paris Agreement and reach out to other countries like China to build important coalitions to protect our planet.
These states can show their leadership and be beacons of hope by upping their national determined contributions (NDCs) so that the temperature rise does not exceed 1.5° C by 2030. The principles and virtues that Laudato Si' highlights—interconnectedness, the common good, equity and dialogue, and, especially, care for our common home and one another—can inform benchmarks for this action. States must make concrete plans to transition to renewable energies and respect their financial commitments to help countries in the Global South adapt and build resilience to climate change. In this way, they can show that the world is taking climate change seriously and is moving forward on reducing carbon emissions.
Let's continue to build a global movement!
The environmental movement has been active in the United States since the middle of the 19th century and vast numbers of Americans today remain committed to these principles of respect for the environment and transformation of economic, political, and social models to safeguard it for future generations around the world. We have seen recent examples of such principled resistance to the Trump administration's policies in the United States, most recently with the climate march in April in collaboration with the scientific community. For global networks and movements working on climate change, we must continue to show our support and solidarity with those inside the United States mobilizing to express their discontent with the current administration's policies.
Citizen initiatives on living more sustainably have been strong features of America culture and around the world and inevitably will continue and accelerate. The Catholic Church is showing its own leadership, as seen in May, when nine Catholic institutions announced that they were divesting financially from the fossil fuels sector.In the lead-up to COP21, citizens around the world recognized the urgency to tackle climate change and marched in unprecedented numbers to pressure their governments to negotiate a fair and ambitious agreement in Paris. Now we must maintain that momentum to ensure that our governments meet their commitments and show that public support is stronger than ever, despite the impediments the Trump administration is creating. In Laudato Si', Pope Francis reminds us that citizen action can be the most powerful of all:
In some places, cooperatives are being developed to exploit renewable sources of energy which ensure local self-sufficiency and even the sale of surplus energy. This simple example shows that, while the existing world order proves powerless to assume its responsibilities, local individuals and groups can make a real difference… Because the enforcement of laws is at times inadequate due to corruption, public pressure has to be exerted in order to bring about decisive political action. Society, through non-governmental organizations and intermediate groups, must put pressure on governments to develop more rigorous regulations, procedures and controls. Unless citizens control political power – national, regional and municipal – it will not be possible to control damage to the environment (Laudato Si', 179).