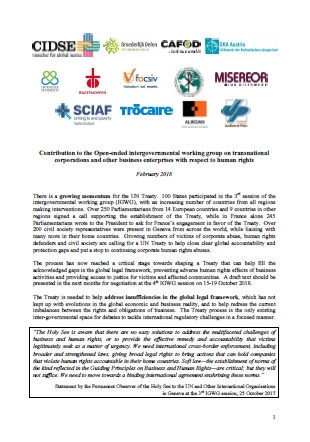 CIDSE submission to the Open-ended intergovernmental working group on transnational corporations and other business enterprises with respect to human rights on the occasion of the debate on the report of the IGWG at the Human Rights Council's 37th Session (Geneva, 8 March 2018).
In this document, CIDSE is calling member states to continue to constructively engage in the process until the "mandate to elaborate an international legally binding instrument" established by the UN Human Rights Council Resolution 26/9 is fulfilled.
Contact person: Denise Auclair, Senior Advisor (Auclair(at)cidse.org).