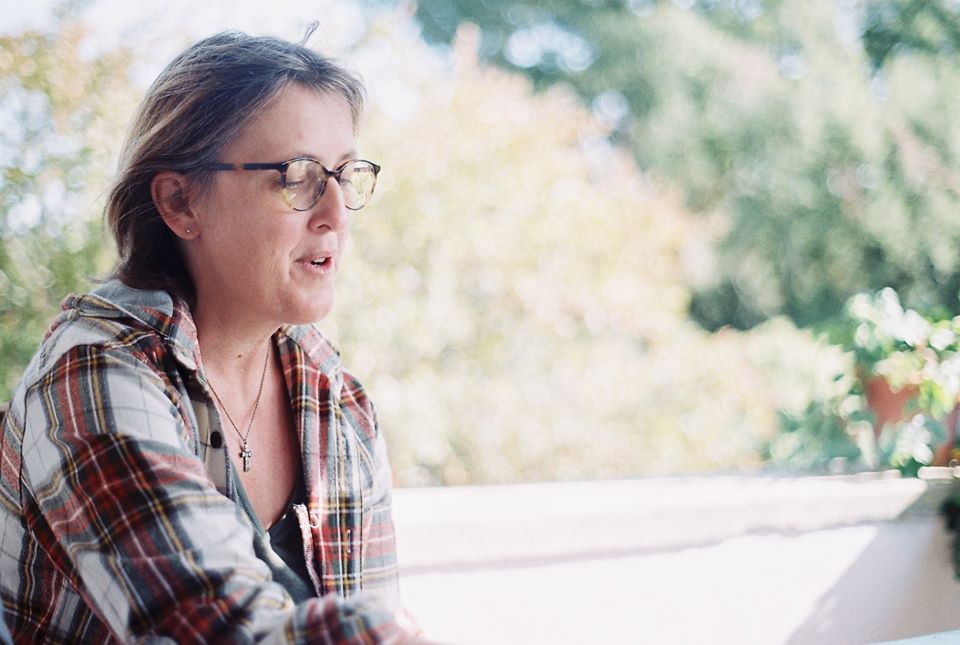 Margarida Alvim worked for CIDSE's Portuguese member FEC for 10 years during which she developed the "Casa Velha: Ecology and Spirituality" project which now occupies her full time as a partner of FEC. In this blog, published in occasion of the Season of Creation, she shares her own story of ecological conversion.
One of four sisters, Margarida was born and raised in Casa Velha. Her father's family, a local Portuguese lineage, has lived on the land for 4 generations. Margarida combined her father's ancestral connection with her mother's open French attitude to make Casa Velha what it is today. The buildings can now comfortably host up to 45 guests. Local community members, school children, and youth volunteers come constantly to learn about ecological ways of life and to spiritually connect with nature.
How would you depict Casa Velha?
Casa Velha is a farm in the small village of Vale Travesso in Ourém in the centre of Portugal, 20 minutes from Fátima. The farm has been in my family for 4 generations, since the beginning of the 20th century. It was a very important farming estate in the region. Because of its size, it had and has a huge influence on land management. Casa Velha, in conjunction with the work that FEC and CIDSE are doing, takes a bottom-up approach which is connecting local experience with others at national, regional, European and world level. It helps us work, encourage and inspire each other, bring local experiences together so that we can show together that change can in fact happen and is possible.
How has Casa Velha changed in the last decades?
Over the last 20, 30 years, many people have left the countryside. The rural systems in the region, based on small farming was deeply impacted with the European Common Agricultural Policy. The area was heavily depopulated, Casa Velha estate was failing as a farm, and at the same time the family was failing as well, for various reasons such as illnesses.
I was needed and we, the new generation, felt called to look after the people, estate and land and this required another meaning, another direction. 10 years ago, we started some small-scale experiments. Casa Velha hosted small groups to a time together working in the fields, pray, exchange, take a reparation time. This small experiment grew extraordinarily and there is now a Casa Velha: Ecologia e Espiritualidade organisation.
Casa Velha is still a family home but the estate has changed enormously. The garage became a chapel – the Good Shepherd chapel, the hayloft became accommodation, the hen houses, the hen enclosure became an Agroturism. But more important than the outer change was that it was becoming a place for inner change.
Casa Velha became a common home that many pass through during the year – around 2000 per year on 40 different activities.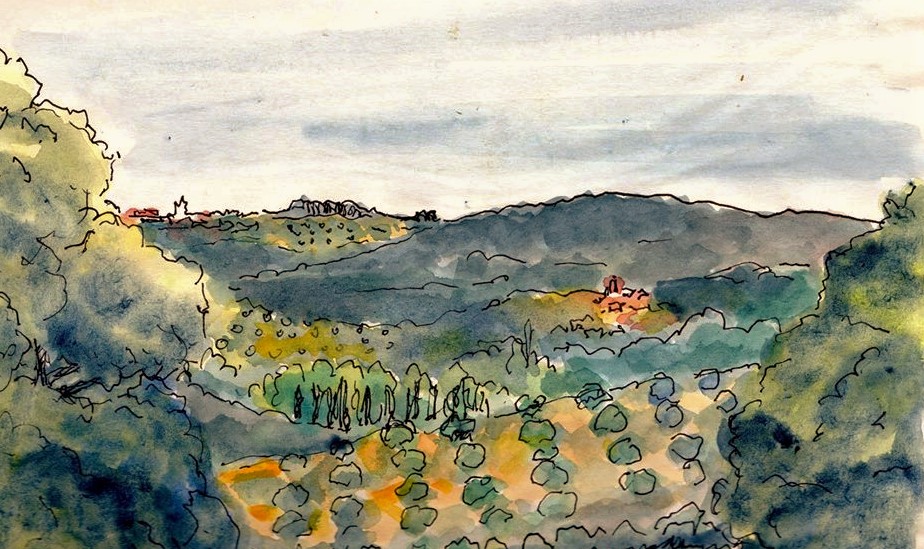 What do these activities represent in the story of Casa Velha?
We always take the new young people on a walk through the farm to take a moment to contemplate, take in, understand that we are part of a bigger story, of a much bigger house of all the life surrounding us.
Normally we work together for an evening looking after an area, it might be choked with weeds or need cleaning and at the end of the day when they return home they can see something has changed because of what they had done together.
Also, during the month, we hold a silent retreat or weekend retreats using St Ignatius' spiritual exercises over 3 days with mixed-age groups of around 15, in silence. Since February 2019, we started also the experience of having during some months a resident community of volunteers.
What impact spirituality has on your life?
When I was needed to look after the house and the family I felt it was a burden because I was at university studying in Lisbon where I graduated as a forestry engineer. Then a crisis arose where I had to take over Casa Velha and initially thought that perhaps it would take me away from what I wanted to do in life, doing something else. I was coming to realize I was going through a spiritual process, having the possibility to be supported with the spiritual exercises of St Ignatius.
The story of Casa Velha is also my story of personal conversion, and discovering vocation. I was coming to understand what Jesus was asking me and the question I asked which helped me come back to Casa Velha was "Jesus, what are you asking from me and where do you want me to be?" I was a bit confused at that point because my mother was unwell and the house run down so it was difficult to think to change my life to devote myself to something that was going to end soon. What I heard from Jesus was "Now I need you at home, so go home and look after it." I am still grateful for this decision to leave my job and my home in Lisbon.
What does Casa Velha mean to you?
I discovered that Casa Velha is more than just walls or a location. It is a communion and a community coming together in Casa Velha with a history in a place. It is more than a place or a house, it is a way of life. So that will not vanish in the future either.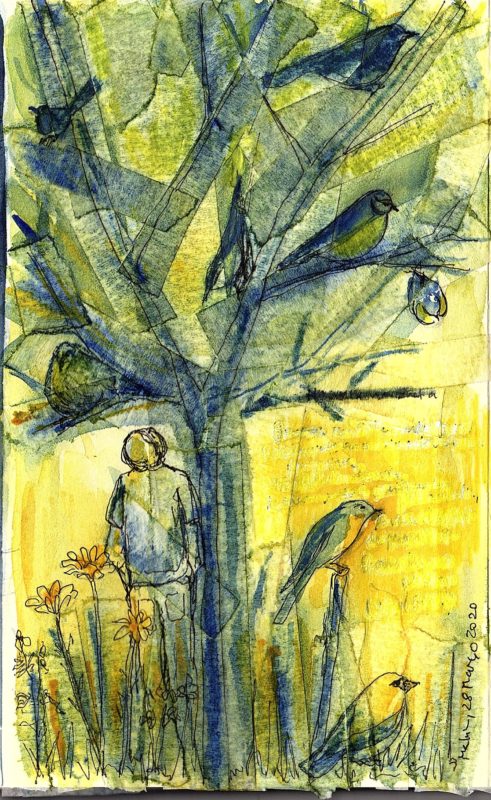 What are the questions and answers you are looking for in your life?
Throughout our lives, I think everybody ponders on 3 things, we look for 3 answers and that is to feel part of something, feeling I'm a part of something, I feel part of a family I feel part of a community, I feel part of the earth.
The second is 'who am I'? I know my identity, it is very important to know who I am for the third thing that is knowing what I am going to do in this world.
The third is, 'Why was I born?' I am not here by chance, and to discover where I can contribute, where I can make a difference and for Casa Velha, I often borrow the image of the Garden of Eden.
How do things that are going on in the world relate to Casa Velha and the rest of the world's problems?
We know what is happening in the most vulnerable parts of the planet, especially areas that are developing, and we also experience them in Ourém, in Casa Velha, because both in Portugal and Europe there are depopulated rural areas, remote areas that policies structurally do not capture. Small farmers are the most vulnerable and at the same time on one hand are most affected by climate change and on the other produce the greater part of the world's food.
Extreme weather means that you have high temperatures, little rainfall, different pattern of rain and with the land abandoned, the result has been forest fires.
At Casa Velha this mission is to work to make development possible for all, contributing to a greater rural/urban cohesion, a different and a new link between cities and rural areas through more sustainable consumption and production in local markets, teaching rising generations to make a commitment to a community to reconnect with the soil, that is why Casa Velha feels connected to the world because, there we experience the same major challenges that are also felt at world level.
What we do and what brings me to CIDSE and Brussels today is changing ways of living, making a systemic change to achieve a more sustainable world in which climate change will not have such a negative impact.
You can download the full interview with Margarida.