Once again November arrived, and with it, the yearly session of the Conference of the Parties (COP) of the United Nations Framework Convention on Climate Change (UNFCCC). The 19th session, which started today and will last until the 22nd of November, is taking place in Warsaw, Poland.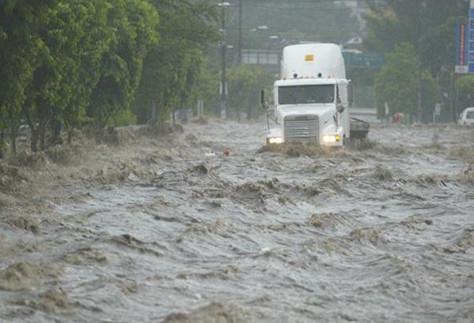 At the opening ceremony, the Polish Environment Minister, Mr. Marcin Korolec, addressed the plenary with a firm and relaxed tone, stating that "climate is a global issue, global problem and global opportunity". He also stressed that the Polish Presidency priorities are to ensure "transparency and an inclusive process". Let's hope that this will indeed be the spirit of this COP throughout the upcoming weeks, and that the Polish government will use this opportunity to showcase willingness to move beyond its carbon intensive economy, to steer the discussions towards the needed ambitious outcome, and not to strengthen its coal dependency.
As these talks start, our thoughts are going to the Philippines, where one of the most extreme typhoons that ever hitted the country is expected to have killed 10,000 people last weekend. And our hears and eyes are with Yeb Saño, the lead negotiator of the Philippine delegation, who delivered a powerful and moving speech at the opening ceremony, urging countries' governments to stop the climate madness, and decided to fast until negotiations deliver.
What is then needed from this COP?
Expectations on concrete steps to close the pre-2020 emissions gap are high, as well as a clear statement on climate finance to ensure that a trajectory is agreed for scaling up public finance towards $100 billion per year by 2020. It is also important to have a clear roadmap for the 2015 global climate agreement, so as to pave the way to a deal adequate to both climate science and vulnerable peoples' needs.
Moreover, what's really expected that Warsaw marks a turning point for the climate talks, where progress on the above mentioned issues is delivered, and where solid foundations are built for upcoming COPs in Peru and France.
Recalling the words of Yeb Saño, "we cannot sit and stay helpless staring at this international climate stalemate. It is now time to take action. We need an emergency climate pathway".
CIDSE team will be closely following the negotiations and will work with its partners from over the world to send a strong message for climate justice.