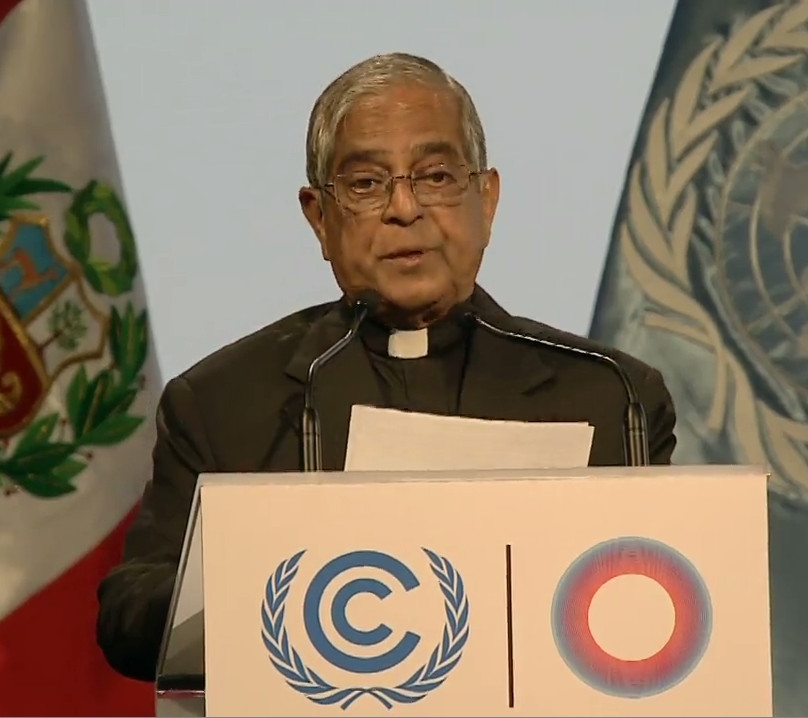 The message was delivered by Mgr. Theotonius Gomes of the CIDSE delegation, addressing the Joint High-level meeting of the COP and the Kyoto Protocol parties' meeting.
Drafted at an Interreligious Summit in New York at the time of the UN Climate Summit and People's Climate March in September 2014, the message was delivered to the Conference of the Parties (COP) serving as the meeting of the Parties to the Kyoto Protocol (CMP).
You can see the message delivered by Mgr. Gomes on video on the UN website.