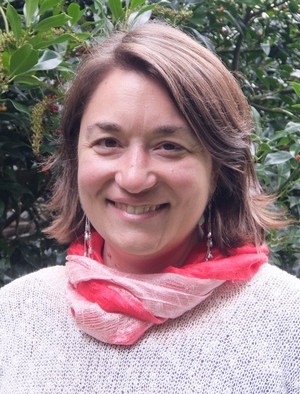 Josianne recently moved from Canada and joined the CIDSE's secretariat. Find out a bit about her in this interview! – Connect with Josianne on Twitter, Facebook and Linkedin –
Where are you and your family from? Tell us a bit about the story of your life.
I recently moved from Montreal to Brussels to start my new job here at CIDSE. I was born and raised in Quebec, but my parents were immigrants there; they moved from the USA during the period of the Vietnam war and civil unrest; my family was always engaged in activism while being very Catholic. That's how I have been raised and that's how I am raising my children…Catholic values and commitment to social justice still go hand in hand: it's in our blood.
What are you going to miss the most about Canada?
I will miss the seasonality, in Canada we have very well-defined seasons and life changes according to them. We have very warm summers and snowy and cold winters, when my children enjoy winter sports. Here the seasonality is more mild and I will miss having that clear cut! I have the feeling I have to get used to more rain…
I will also miss the space: Canada is a huge country with few people living in it, while here everything seems so crowded!
But most of all I will miss the people, the friends and family that are far from us. Luckily we have a lot of friends in Europe too.

What are you looking forward to discovering the most here in Belgium and in Europe?
I'm looking forward to seeing our friends and welcoming a lot of visitors in our new home. I am also looking forward to travelling and discovering Europe with my family, everything feels so close by here and it's easy to move around. I am also fascinated by the history you can see and feel in Europe. Canada is such a young country in comparison…there is so much to discover here, and this also brings us back to our roots.
Coming here also means for me to give the opportunity to my children to be the foreigners and to be the ambassadors of our country. I think this will be a very enriching experience for them: coming here with our accent, our culture and having to integrate like many have to do in our country.
Which adjectives describe you best?
I'm in touch with my emotions and even though this can make some people uneasy, I am very comfortable with that!
I am rigorous: if I can do a better job, I will. If I can push someone else to do a better job, I will. I can't stand sloppiness and the lack of precision.
This is something I am not very proud of, but I am a bit impatient. I am also a very tenacious person though, and I think that this often makes up for that.

Is there a phrase that particularly inspire you?
"Fear and curiosity can't coexist. We simply can't feel both at the same time." By Tara Sophia Mohr, expert on women's leadership and well-being.
This is the phrase that I also repeated to my children when talking about moving here. If we keep our curiosity switched on, the fear associated to some situations will go away and we will be able to actually welcome and make the most of them.

What is your work background?
I worked for Development and Peace, CIDSE's Canadian member, for the past 17 years, in different capacities. For the past five years, I worked as Director of the in-Canada programmes; in this role I directed programmes involving awareness-raising, communications, advocacy and mobilization of volunteers and activists across Canada. I enjoyed my job in many ways, but recently I especially enjoyed the opportunity of getting to understand the reconciliation process with the indigenous peoples of Canada. There is so much to reflect about the colonization process and the impact it had on communities, on women. Our history is made of that too and we have to take our responsibilities.
What inspired you the most about CIDSE?
I have known CIDSE for a very long time and for me this is a place where I can keep dedicating myself to advocacy, which is one of my passions, while operating in a Catholic context – and here we go back to this mix of religion and activism that runs in my family!
CIDSE always struck me for the high quality of its political work and its high-level analysis, but I especially got close to it after Pope Francis released his Encyclical Laudato Si': we have collaborated closely on understanding and disseminating its messages about living simply and caring for creation.
What are the main challenges that you see coming for the next few months?
After many years working for the same organization I have to get used to a new structure and new ways of working, get out there and meet new people. This is exciting though and I especially am not alone. My team at the secretariat is very qualified and are accompanying me in this in the best way.
Close your eyes, imagine a "perfect world" and describe it.
In my perfect world there would be a lot of beauty and less of the ugly constructions that we built throughout the years. We would be more in harmony with creation and even the noises would be different, we would be able to hear the sounds of nature. There would be more art! But mostly, people would have more time and would care more for one another.
Share this content on social media