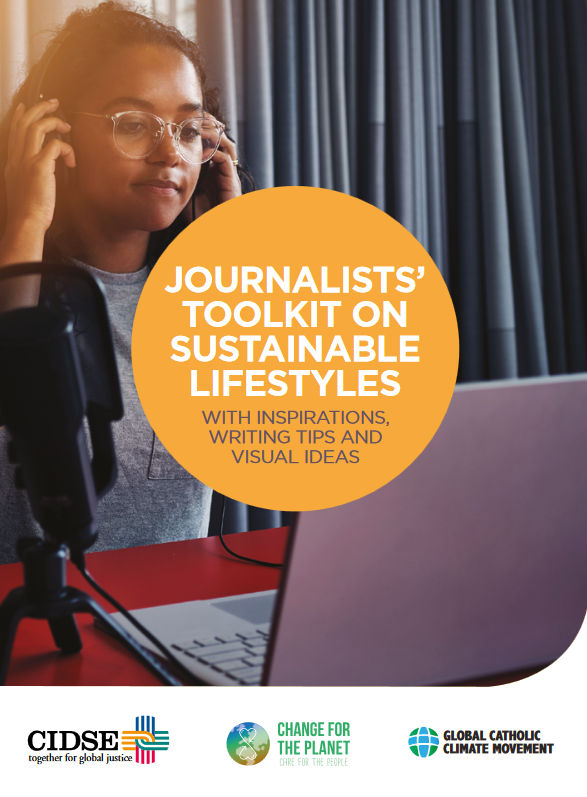 This toolkit is for all journalists and communicators who would like to approach and delve into the topic of sustainable lifestyles. To provide them with tools to report on these issues, CIDSE organised a journalists' webinar in November 2018 together with the Global Catholic Climate Movement and Climate Tracker.

This document revisits and reports the interventions of the speakers of the webinar and adds additional resources. One can find advice from people working in the field who shared their perspective on finding the most compelling stories, visually representing them, and reaching out to editors. Additionally, professional communicators shared their experience on how to talk to broad audiences about sustainable lifestyles, how to catch their attention, and raise awareness. We hope you will find this useful.

The toolkit was developed by CIDSE in the framework of the sustainable lifestyles campaign "Change for the Planet – Care for the People" and was officially launched in Rome during a panel debate with journalists and experts  in Rome on 16 October 2019.