On February 17th begins the Lent, a time in the year in which the Catholic community dedicates time to meditate. For this edition, Pope Francis makes a call to caring for those who are hit the hardest by the pandemic and to reflect on consumerism and the excess of information, whether true or false.
As it is known, many of CIDSE's members run campaigns every year in their countries to raise awareness about the challenges that are faced by the poor. In addition to the adverse effects produced by the climate crisis, this year we find ourselves with a large margin of poverty generated by the lockdown and COVID-19. Several organizations have therefore decided to dedicate this year's Lent to issues such as access to basic resources like drinking water and education, as well as the defense of the rights of indigenous communities.
In order to preserve the health of the participants, these events will take place online. It is also recommended to participate taking into account the security measures, such as distance and limitation of the number of people with whom you could interact. You can read some of them below and don't forget to participate and get involved!
Broederlijk Delen, Belgium – "Sharing is Good"
Continuing for the second year in a row and celebrating their 60th anniversary, Broederlijk Delen presents the campaign "Sharing is Good" to promote redistribution as lever for systemic change, looking for alternative ways of development. They organized online meetings due to the COVID restriction's context. Find out more by clicking here.
CCFD Terre Solidaire, France – "We all live in the same house"
CCFD-Terre Solidaire invites us to show solidarity with the weakest by donating and participating in the different activities they've organized for this year's Lent, which for the organization "it leads us to change our priorities, to change our relationship with nature". You can find the accompaniment booklet on the website.
Development & Peace, Canada – "Share Love, Share Lent"
"Share Love, Share Lent" calls for reflection and recommitment to the work in humanitarian aid, community development, education and advocacy. Development & Peace is organizing weekly campaign themes to engage catholic in understanding, involving others in and raising funds for their work in the Global South and in Canada.
Fastenopfer, Switzerland – "Climate Justice Now!"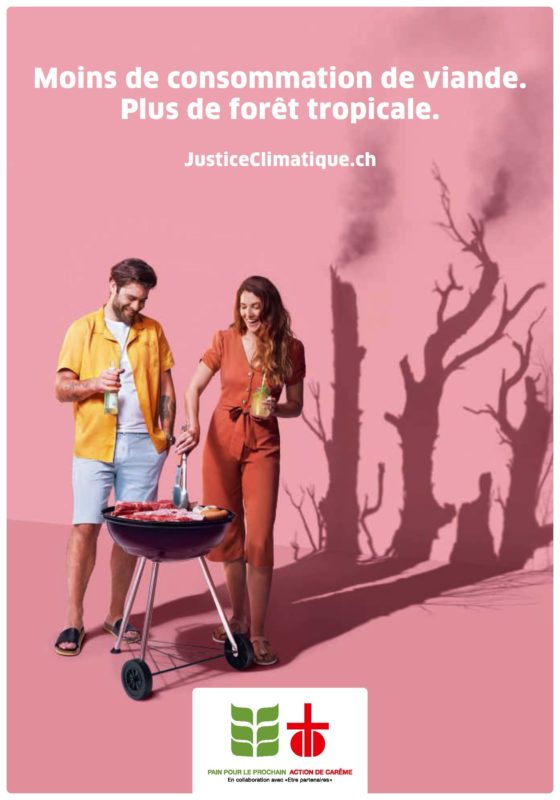 The ecumenical Lenten campaign 2021 is focusing on the consequences of climate change in the countries of the global South: they are the hardest hit, although they have contributed the least to the climate crisis. You can find all the information in this link.
Manos Unidas, Spain – "Spread solidarity to end hunger"
This year, Manos Unidas promotes solidarity among human beings to fight against inequality, which got aggravated by the global health crisis after the coronavirus pandemic. "Spread solidarity to end hunger" focus on the need to generate new supportive lifestyles and the urgency to create more humane living conditions from politics and economics. Join the campaign in this link.
Misereor, Germany – Defending the rights of indigenous communities in Bolivia
This year's Lent campaign is focusing on the pressure on indigenous population by industrialized agriculture in the Amazonian region of Bolivia. Misereor has prepared online events and meetings you can join in this link, where you will also find the materials and suggestions on how to implement the campaign in your community.
KOO and Katholische Frauenbewegung Österreichs, Austria – Share for a better world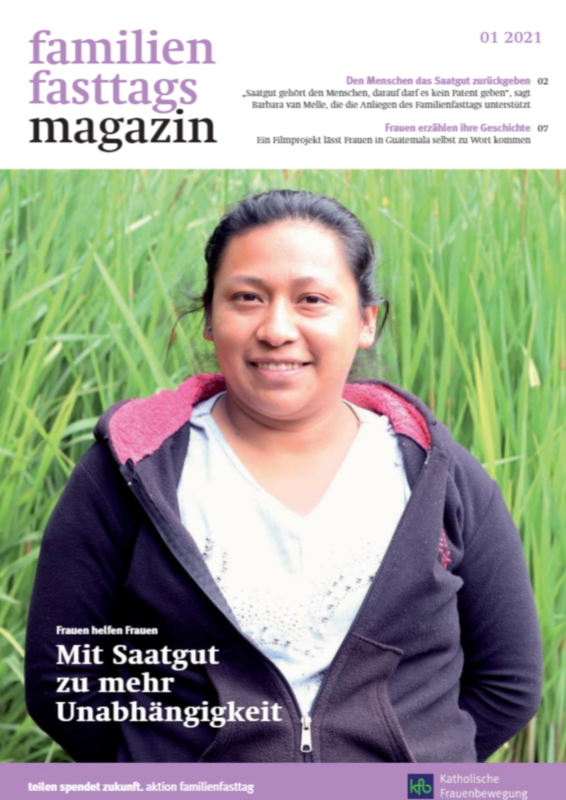 Katholische Frauenbewegung Österreichs, a member of KOO, launches this year's Lenten campaign to support their projects in countries of the South focused on women and their challenges in conflictive contexts. Through them, these women can find tools that allows them to become independent and empowered thanks to, for example, agriculture. Read more information in this link.
SCIAF, Scotland – Inclusive education in South Sudan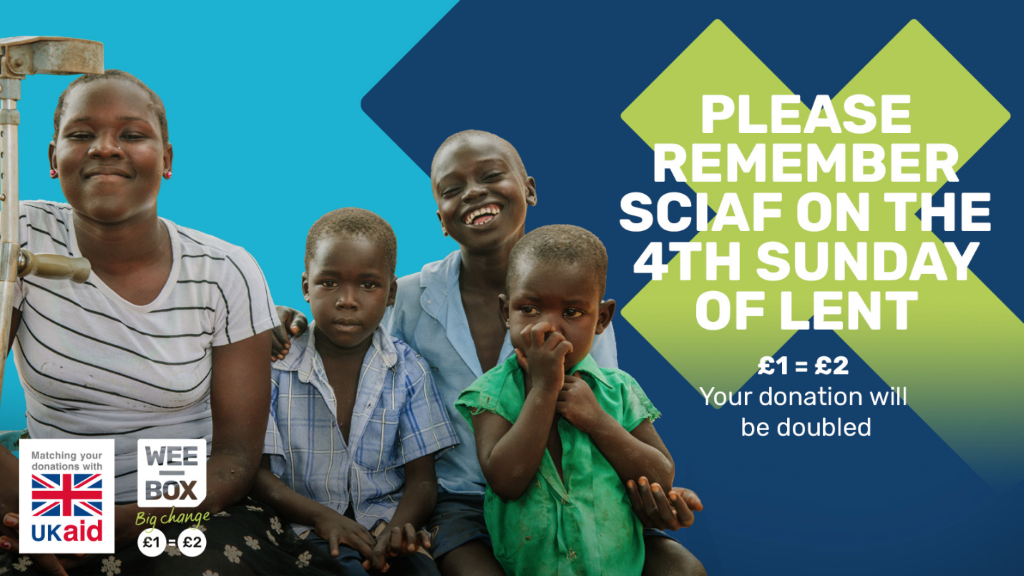 SCIAF dedicates its campaign to help children with disabilities in South Sudan to access education and aim for better opportunities, as there are already the most vulnerable in society, facing stigma and exclusion. You can read the material and resources on their website.
Maryknoll, USA – Reflection Guide
This year, Maryknoll offers a Reflection Guide focusing on Pope Francis' Fratelli Tutti, in which he calls us to personal reflection and repentance and contribute to the social and ecological crisis that our world faces today. In this link you will find reflections from Maryknoll missioners, questions and actions.
Vastenactie, Netherlands – "Working on your future"
As in 2020, the Lent Action theme for Vastenactie is focus on the access to education to increase the opportunities for children in developing countries, such as Zambia, Bangladesh and Sierra Leone; they also work for them to receive training to learn a trade. Vastenactie also published some videos with practical tips about campaigning in COVID-19 times.
Partage, Luxembourg – Another world is possible
For this year, Partage.lu focus on the traditional relation humans develop with nature and how this vision requires a fundamental social, environmental and economic transformation. During the Lent, they will develop "Hope" publications on their web to show how people started a creative process of a paradigm shift for a world more focused on "together". Read more information in this link.

CAFOD, England and Wales – "Walk for Water"
CAFOD is challenging everyone to walk 10,000 steps a day for 40 days to express your support for this year's Lent theme: Walk for Water. Among other initiatives, the organization is looking to support and express solidarity with people wo have to walk for water, as 1 in 3 people don't have access to drinking water.
Entraide et Fraternité, Belgium – Debt cancellation
One of the consequences of the Coronavirus crisis is the growth of poverty around the world. States have an essential role in the protection of populations, but these measures seem to be incompatible with their obligation of the payment of the debt. This is why Entraide et Fraternité focus its campaign on the debt cancellation for countries of the global south, such as the Democratic Republic of Congo (DCR). You can find more information in this link.
Trócaire, Ireland – A true story of Fratelli Tutti
This year, Trócaire shares the story of how two women shared agricultural land to survive war. Ajak and Awut met in a village after they had to leave their village in South Sudan. They both start working on a small patch of land and now they have the opportunity to rebuild their lives. You can read their stories and support more similar stories in this link.
Currently not running a Lenten campaign but many other inspiring activities are the other CIDSE members:  Cordaid (Netherlands), eRko (Slovakia), FEC (Portugal), Focsiv (Italy).