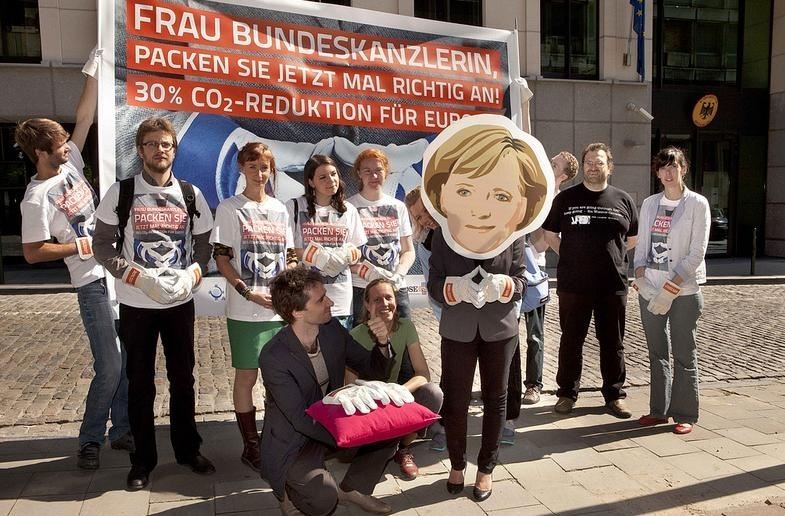 CIDSE, together with six other environmental and development organisations, made a symbolic handover of a pair of gloves to encourage Angela Merkel to keep working for more climate action in Europe.
On 26th June, CIDSE joined environmental and development NGOs in Brussels for a climate stunt outside Germany's Permanent Representation to the EU office in Brussels to support German Chancellor Merkel to take the lead in pushing for a 30% EU emission reduction target for 2020. A higher emissions reduction target could create up to six million jobs, and reduce oil and gas imports which currently cost the EU €420 billion in 2011.
Recently the German government has attempted to engage other countries in discussion about increasing the EU target from 20% to 30% by 2020. But it has encountered opposition, mainly from Poland.
The objective of  the action was to call on chancellor Merkel to keep on working until Europe increases its target to at least 30 % cuts by 2020. This should happen before the end of the year. The action was coordinated by Friends of the Earth Europe and supported by CIDSE, Aprodev, Birdlife International, Climate Action Network Europe, CIDSE, Oxfam and WWF.