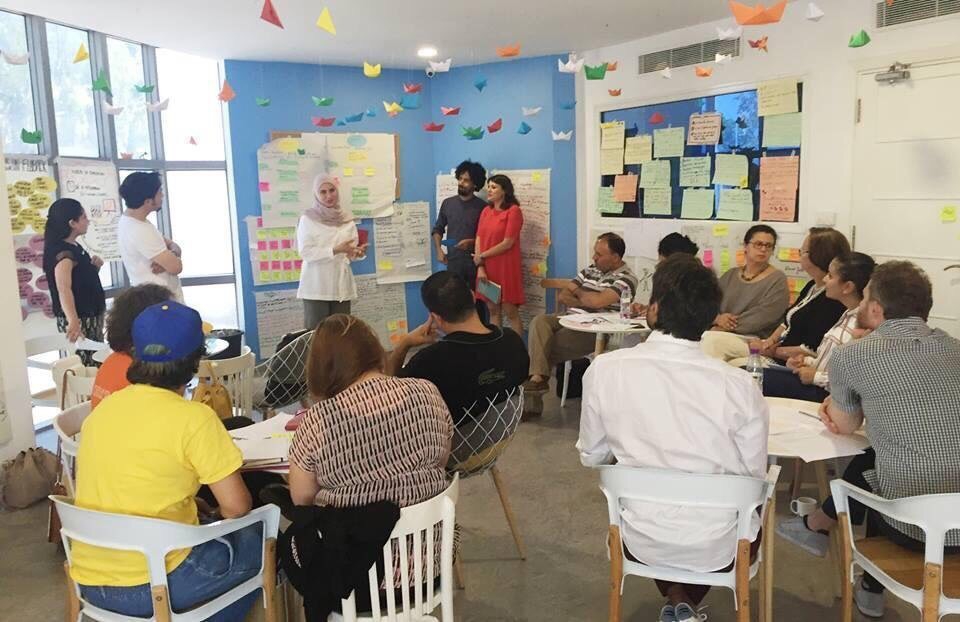 Strong and graceful women whom we should admire, did not get that way because things worked out. They got that way, because things went wrong, and they handled it. They handled it in a thousand different ways, on a thousand different days, but they handled it. Those women are superheroes!
Why am I saying that? Because some people's attitude sometimes is so wrong; it digs so deep and could be harmful. But this turns to give strength and shape you, and this is what happened to me!
As a young adult I became deeply curious and would not settle for routine and monotony, I was always dreaming to succeed and to break stereotypes of women who don't obtain enough representation.
I am Zeinab Arteil, a Lebanese educated woman, but guess what?! I wear a veil! I started wearing this veil at the age of 9.
As I grew up, limitations were growing with me, burdening my ambitions and dreams, until I turned out to be the stereotype of the Muslim woman, considered inferior to others because of her veil!
I used to hide from the looks of people I crossed! I used to care a lot about how others see me, wondering if they would accept me.
What impression would I leave to them? Would they see me as an educated woman or would they only see the veil I am wearing and draw their own image about the girl behind?
At the very beginning, my veil was an obstacle for my progress.
When I started working, it was so hard to convince employers that a covered woman could be as efficient as the uncovered. It wasn't easy at all to persuade people that a veil is solely a piece of fabric that covers the hair but not the brain. At some points, all this pushed me to step back and dismiss; but in my mind I was always saying that it's a mistake to think that my intellect, brainpower and whole nervous system couldn't work properly only because my hair isn't shown!
It took me a whole journey to get me closer to my ultimate goal because building self-esteem can be so difficult although rewarding!
There were times I would quit to let myself be that traditional oriental woman that follows her husband and obeys the rules society imposes on her; I struggled to prove myself as an active member of the society and to leave a trace making my veil a part of my identity.
Today, I'd rather identify myself not as a veiled woman but as Zeinab, a facilitator, a cultural operator. I wear a veil that I move with across the countries, I work in arts theatre, music, dance, I meet with very different people, artists, activists, and I know everywhere I go I can make a difference; I know I bring diversity to the group I am part of and all that because of the investment I did in myself!
How? I let people discover the unknown part of the story! I make them realize and witness what an educated woman could do, no matter how does she look, and that prejudice is a lost opportunity to enrich your knowledge and surrounding.
Doing some investment in my own self was an achievement not so easy to reach! Family restrictions, society obstacles, marriage burden, divorce… were delaying my arrival.
Today, I can say I succeeded in distinguishing myself with the way I look and dress; although it is a religious trait yet it stays very personal and never affects my personal relations nor social connections or my professional abilities.
I have to admit that I only succeeded when I decided to break these stereotypes as a wife, as a mom and as a veiled woman.
Crossing my career path, what I've learned is this:
Your career doesn't come from outside you! Society, religion, environment vanish in front of your own will. I had to sacrifice a lot and to risk a lot! I am always the wife and mom at home; this would never change but I changed the surrounding environment;
In my life there were many turning points that I never expected, and behind every successful woman, there is a tribe of other successful women holding her back! Every single woman who supported my success helped me make that change!
In this occasion I would ask all women to support each other because only by supporting each other we can be stronger and make a change.
Today I can proudly say that I am a role model to many young girls in my country and my society; I work toward becoming a better leader and we are all leaders! Those who aren't always find excuses …
Today I can say that my father who in the past was always refusing that his daughter travels or works abroad alone is proud of who I became now! My husband who used to be manipulated by the surrounding and conservative environment turned to be a big support.
Today I believe that each of us can make a different impact and every twist is unique! We should start thinking that empowering girls by letting them realize their rights is not a burden on their families anymore.
Look at Malala, she was empowered by her own thinking and she chose to use her voice and she succeeded to obtain her very basic right: education!
This is how we empower not only women, but generations, and I mean men and women of all future generations!
Today, the best result of what I became is my son. I can see my success in his way of thinking in his approaches in his dreams and am sure that I am raising a man who will be supporting women empowerment and gender equality to build successful societies.
Women make up more than half the world population and potential, my aim and our duty today is to mobilize girls and women to see their values as leaders and to support them in these efforts through education art and culture. To hear their voices no matter how different they are; to invest in their skills and qualifications; to stand up for what is right!
I had a big chance for change but there are many other women waiting to be empowered to change the world so let's make their voices heard!
At that moment, societies will realize the magnitude of our actions and will reshape the notion of what is possible!
My conclusion for this story is that there is nothing wrong with hoping, praying and asking the universe to give you the life you truly love.
But as you pray… move your feet! Prayer without action won't move you forward. Only YOU have the power to decide your next step!
Leverage what you have to change your environment!
About the author: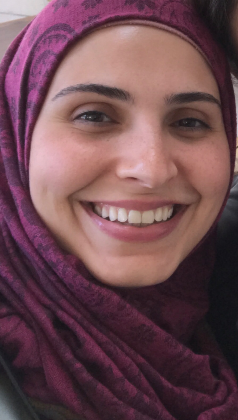 Zeinab Arteil, a certified professional mediator since 2011, is a holder of a Master's degree in Information and Communication studies (2009), and a Bachelor degree in Foreign Languages (2006), from Saint Joseph University – Beirut. Mrs. Arteil will be following her second Master entitled Arab Master's in Human Rights and Democracy (ARMA 2018-2019), a regional program funded by the European Union in collaboration with Saint Joseph University of Beirut and different other national universities in Rabat, Amman, Tunis, Palestine and Egypt. Mrs. Arteil participated to many facilitation sessions and forums with MedCulture in Rabat, Casablanca, Tunis and Amman and was MedCulture's guest speaker during the European Development Days 2018 held in Brussels. As a Cultural Operator, Zeinab has been selected among 15 facilitator to run cultural workshops and meetings in Tunisia with Tfanen project. Over three years, Mrs. Arteil managed all MARCH (Lebanese NGO) activities mainly related to Peace Building, Conflict Resolution and Youth Empowerment, and represented MARCH at the EuroMed Women Foundation meeting in Barcelona as one of 12 regional organizations, for successful practices in advocacy and policy dialogue.